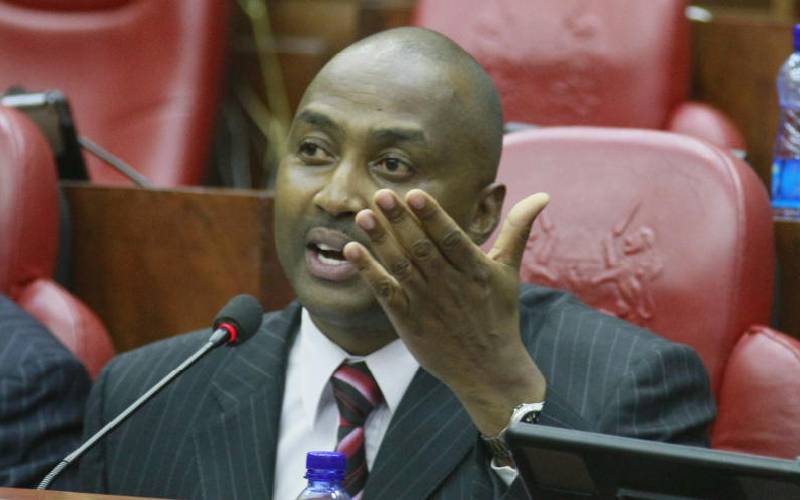 Kenya Airways pilots yesterday demanded a detailed plan of the nationalisation of the national carrier as a precondition for supporting it. Kenya Airlines Pilots Association (Kalpa) General Secretary Murithi Nyagah (
pictured
) said while the idea is good, it is bound to fail if mismanagement woes at the airline are not addressed first. The pilots tore into the management, saying that even if they "flew for free" the airline would still make losses. "For now the idea is good (nationalisation); we support it, but we need more details. The only time we can endorse it 100 per cent is once we sit down as stakeholders and understand the details," he said at a press briefing in Nairobi.
SEE ALSO: EABC offers a way forward on the resumption of regional flights
"It's a good idea, but Kenyans need value for their money.... we don't go back to the old way of doing things." The pilots also demanded to know if issues such as political appointees to the board would end if the airline is nationalised. The airline, known by its international code as KQ, saw its losses for the first six months of this year more than double to Sh8.56 billion, sinking it deeper into the red. Mr Nyagah further said the pilots had saved the airline Sh37.7 billion from potential flight cancellations in the last eight months and urged the management to stop using pilots as a scapegoat for the airline's financial woes. He said KQ owed pilots an accumulated backlog of 40,000 annual leave days. Mr Murithi said that over 140 pilots had left KQ in the last three years due to a "hostile working environment within the airline," which further created a pilot shortage.
SEE ALSO: Nationalisation: There's more to KQ than its aircraft
He said 414 pilots have been operating a schedule that requires about 600 pilots. "The shortage is due to two aspects, namely the low rate of recruitment and pilot attrition," added Mr Nyagah.