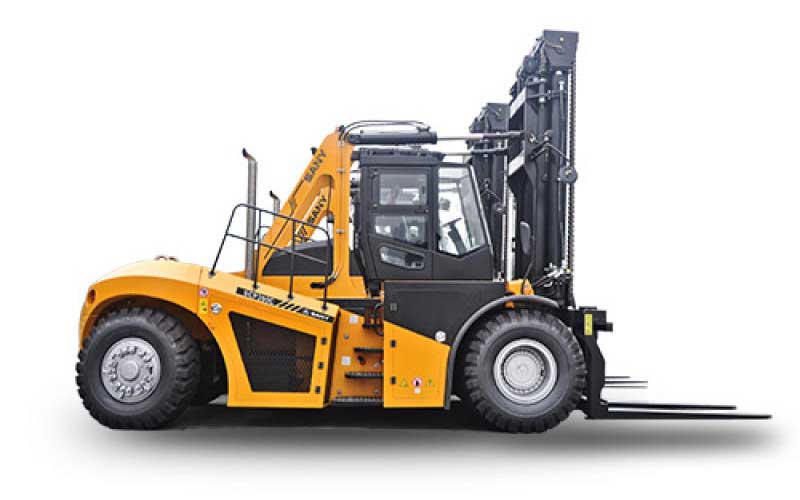 The Kenya Ports Authority has shipped equipment worth billions of shillings to Kisumu port to ensure fast and efficient transfer of cargo between ships. Spot checks at the port by
Sunday Standard
yesterday revealed new arrivals of the machinery to be installed, as a flurry of activity to refurbish the facility continues. The equipment includes a container handler, forklift truck, reach stacker, material crane handlers and ship-to-shore container cranes.
SEE ALSO: KPA MD interviews deferred for another month
Others are port and railyard tractors, rubber tyre gantry crane and a tugboat. KPA Managing Director Daniel Manduku said they were also likely to bring more bulk handling equipment. "The port equipment will provide flexible options for access and management of traffic when loading or unloading ships," he said. President Uhuru Kenyatta last month turned on the port ferry's two engines and rode on its tugboat as he inspected the ongoing work to restore the facility to boost regional trade. The development follows fresh commitment by the President and former Prime Minister Raila Odinga to revive the once-vibrant maritime hub. Kisumu port was founded in 1901 as the main inland terminal of the Uganda Railway and named Port Florence.
SEE ALSO: Tenants oppose KPA pension scheme plan to sell houses
Key rehabilitation works being undertaken by the government include dredging of the port area to berth bigger vessels and installation of cargo handling equipment. Currently, Kisumu port uses manual labour to transfer cargo stored in the warehouse to water vessels as KPA prepares to make the ship yard operational. Kisumu port authorities have installed a lighthouse to serve as a navigational aid for maritime pilots while sailing in Lake Victoria or on inland waterways. The iron bar lantern was re-erected at one of the demolished makeshift structures on the Kisumu port's riparian land bordering the town. Regional Kenya Maritime Authority boss Jeremy Onyango said the towering mast will be lit using solar power.
SEE ALSO: Blow for family as court thwarts attempts to exhume ex-KPA staff body
"It is fitted with a system of solar lamps and lenses that will signal ship pilots from afar," he told
Sunday Standard
. The lighthouse was restored on the site it has occupied since 1901 at the entrance to the refurbished harbour. Security around the port has also been tightened and critical infrastructure police deployed at the port, a source said. Also deployed to the port is a Coast Guard unit that will now man the facility round the clock. Already, preparations are in top gear for the planned relaunch of Kisumu port which is likely to spur the lake region's domestic growth and create more jobs. The move comes when Kenya is keen to tap into the blue economy and harness the potential of its oceans, seas, lakes and rivers.