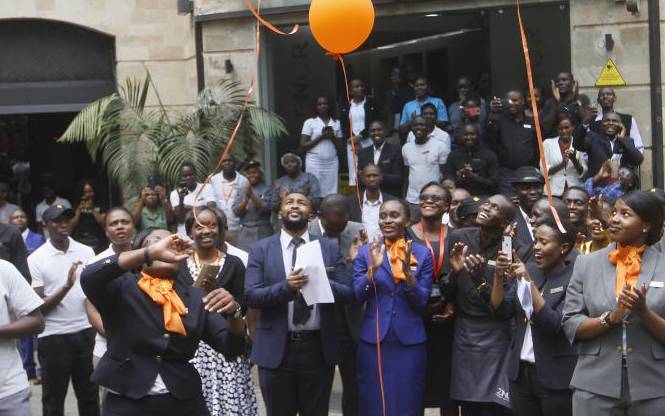 After being closed for six months, dusitD2, the hotel attacked by Al Shabab terrorists on January 15, will reopen today. Yesterday the hotel held a re-opening ceremony that was attended by its owners, staff and Government officials. The officials included Tourism Permanent Secretary Joe Okudo, former Inspector General of Police Joseph Boinett and Cabinet Secretaries Rachel Omamo, Najib Balala and Amina Mohammed. In a symbolic move, the hotel's flag, which came from Dubai, was received at Jomo Kenyatta International Airport by Mr Balala. Olympic champion David Rudisha later ran a lap of honour with it, before it was hoisted at the hotel.
SEE ALSO: Board appointments should be on merit
Drawing lessons from the terror attack that resulted in the deaths of 21 people, Dusit has intensified security precautions. The hotel has increased the number of security points visitors have to pass through before entering its rooms, and made the checks more thorough. "I want to assure the world that Kenya is stronger than these evil terror forces. Kenya has bounced back. Our tourism numbers grew by 57 per cent in 2018, our revenue in 2018 grew by 31 per cent and in the last six months I haven't seen a decline," said Balala. "I believe there will be a 10 per cent growth at the end of the year." Mr Boinett, who was at the centre of operations to fight back the terror attack, remembered the security officers who died at the time, saying they remained heroes. DusitD2 General Manager Michael Metaxas said staff who were affected by the attack had been given medical support.
SEE ALSO: HR experts debate social media post which denied Njoroge plum job