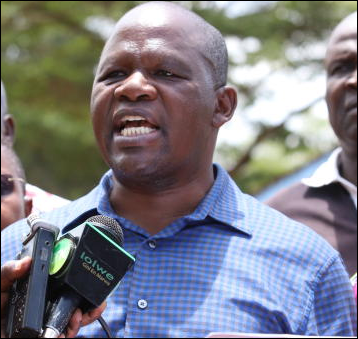 When fully operational, the Lake Basin Mall in Kisumu could help grow the local economy and provide shopping variety for most Nyanza and Western counties. The Sh4.1 billion shopping mall can host government institutions, a luxury hotel, a car showroom and several supermarkets. The mall, which is owned by the Lake Basin Development Authority (LBDA) is expected to spur economic growth of the region and boost incomes for residents. Already, the Kenya Revenue Authority, Best Western Hotel and several traders are ready to move in and do business. However, persistent raids by anti-graft agencies are putting off potential tenants. This has sparked protests from Kisumu traders and board members.
SEE ALSO: Recovery of grabbed Met land commendable
The authority's board now wants the speedy conclusion of the ongoing investigations to enable the mall attract tenants. The Ethics and Anti-Corruption Commission (EACC) is currently investigating former authority board members over claims that the cost of constructing the mall was inflated by more than half. "Many businesses want to move in here and do business. But the raids and negative publicity are scaring them away," said LBDA Board Chairman Calvince Odoyo Owidi. Mr Owidi said the contractor handed over the mall to LBDA, which has, in turn, appointed a caretaker to oversee tenants' recruitment and occupation of space. "The mall is now open for business and is not closed as some would want to demonstrate. Those interested in doing business can apply for space," Owidi told journalists in Kisumu last week.
Economic sabotage
The mall can accommodate up to a 390,000 square feet anchor tenant space, a modern food court that can host large restaurants and a children's playing section. It also has a five-floor complex and 140 shops, a three-star hotel, showrooms, a doctor's plaza and an amphitheatre.
SEE ALSO: Revenue impasse needs an economic solution
So far, the Communications Authority of Kenya, Isuzu and Toyota Kenya have booked space at the mall. Last Monday, small-scale traders eyeing opportunities at the mall accused EACC of economic sabotage. They said Kisumu would never be the same financially if the shopping complex was fully operational. At the heart of the stalemate is alleged inflation of the cost of the project from Sh2.5 billion to Sh4.1 billion. To date, LBDA has paid Erdermann Property Ltd (EPL), the contractor, Sh2.9 billion towards the construction of the complex. The variation of close to Sh200 million has been subject to probe. "An audit report on rental income shows that the mall can generate up to Sh232,633,704 annually if put into active use. We should allow the mall to be fully operational to not only generate revenue, but also boost the region's economy," said Owidi. He also challenged the EACC to stop constant raids and harassment of current staff and board members, which is derailing business.
SEE ALSO: Boost for EACC after court rules it does not require DPP consent to charge suspects
An audit report seen by the Sunday Standard shows the project was done for Sh2.45 billion for phase I (shopping mall). LBDA was to pay 20 percent about Sh490 million of the contract sum as equity of advance payment. The balance, Sh1.96 billion was to be paid later to Erdemann after completion of the project. But on October 4, 2013, EPL withdrew from the site claiming breach of contract by LBDA occasioned by a delay in making the initial payment. The initial payment had an outstanding amount totalling to Sh180 million that was due by October 8, 2013. EPL then resumed work after LBDA offered its land title deed for charging by Cooperative Bank of Kenya to facilitate the raising of funds for the project. In December 2014, LBDA varied the scope of the project works to include a three-star hotel, tyre centre, showroom, perimeter wall and a back access road. This variation pushed up project cost by 57.48 percent to Sh3.86 billion. The variation in scope of works was formalised through the signing of a deed of variation form of agreement on February 17, 2015, by both parties.