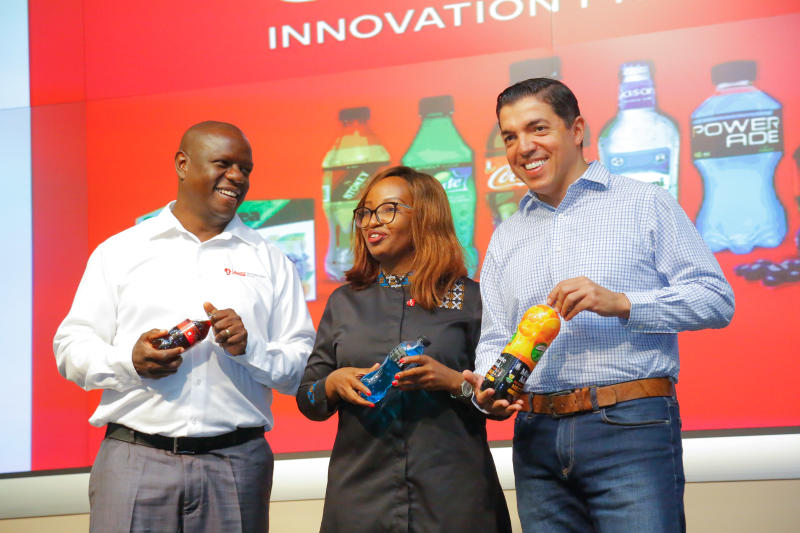 Coca-Cola customers will now have more choices after the soft drinks giant introduced a new range of products in the local market.
The company yesterday launched Minute Maid Nutridefenses, a nectar juice fortified with vitamin E and zinc; and Coke plus Coffee, a fusion of Coca-Cola and coffee with a formulation of added coffee and 50 per cent less sugar.
The firm also introduced Powerade, a sports beverage as well as a new range of Coca-Cola, Fanta, Sprite and Stoney without sugar.
Head of Marketing Kenya and Tanzania Nelly Wainaina (pictured, left) said the move was informed by the need to provide consumers with different tastes.
"With our consumers at the centre of our business we have been working to reshape our growth strategy and operating model in line with changing consumer tastes and buying habits," she said at the launch in Nairobi.
She said with innovation at the centre of the company's business, it is keen on using more local ingredients and other outputs. Operations Director Kenya, Tanzania and Djibouti Artur Miranda said the new products offer customers choice based on individual preferences.