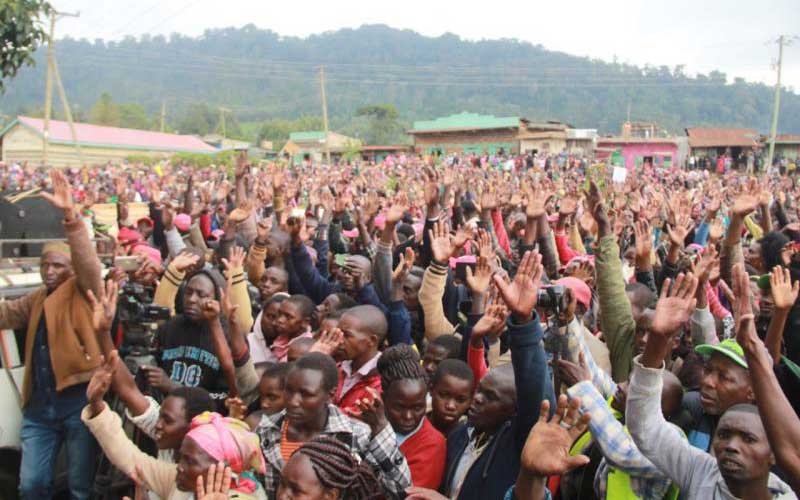 Thousands of tea farmers affiliated to the Michii Mikuru Tea Factory in Tigania have protested plans to use Sh300 million to build a new production line at Kiegoi in neighbouring Igembe region. The farmers said they want the money, which they had contributed through deductions, used to build a satellite factory at Amugaa. The angry farmers made their demands during a demonstration held at Michii Mikuru. The protestors addressed by Tigania East MP Josphat Gichunge and Thangatha Ward MCA Gervasio Kingóri.
SEE ALSO: Meru demands lion's share of miraa funds
The tea farmers, who said they had raised the money for a new satellite factory due to increased production, argued that they must have their way. Mr Kingóri led the farmers on Friday in presenting a memorandum to the Michii Mikuru tea factory management, Tigania East MP and Deputy County Commissioner Obed Mose. Mr Mose said the wishes of Amugaa tea farmers must be met because they were the main stakeholders who had contributed money for a new factory.