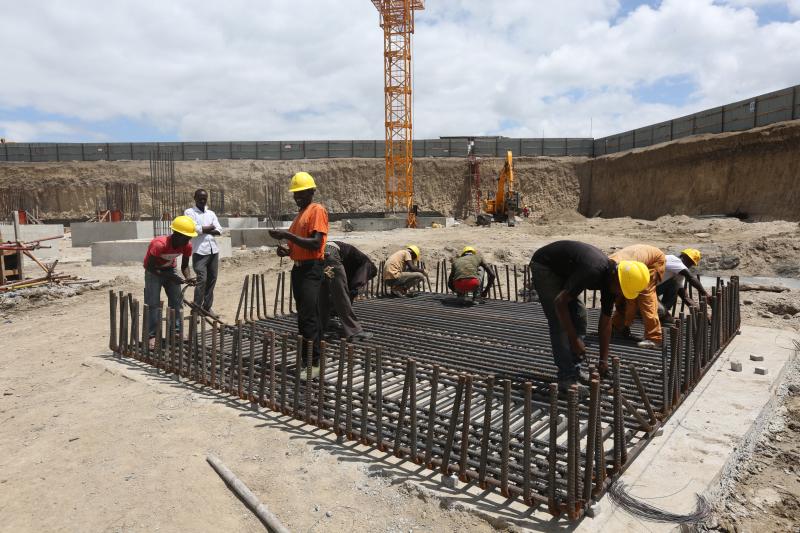 The Government is making a fresh appeal to Kenya's private sector to invest in Konza Technopolis to breathe new life into the stalled smart city project.
This comes even as the National Treasury approved more than Sh12 billion in additional budgetary allocations for the 2019/2020 financial year, with investors raising concern over the lack of a solid roadmap to actualise the project.
So far, the only evident progress is a building complex that the Konza Technopolis Development Authority (KoTDA) was originally supposed to move into in 2017 as its headquarters.
Despite close to Sh10 billion being pumped into the project since the 2015/2016 financial year, the authority is yet to complete basic infrastructure including roads and amenities such as water, electricity and sewer lines.
Read More
This has failed to impress investors with Kenya's private sector asking for more impetus from the State.
"We still haven't touched the nerve with Konza and right now it sounds like the same old government thinking," said Kenya Private Sector Alliance Chairman Nick Nesbitt.
"So far, the conversation is still very much on infrastructure but there is little talk about what the infrastructure is going to achieve, and it seems like we are appealing for the private sector to come but not telling them why."
"Most times the roads follow the buildings but we are starting with building the infrastructure and moving to spaces that can be developed, and this is taking some time," said KoTDA chairman Reuben Mutiso.
"We are looking at putting up an iconic building at Konza that will be a must-see attraction and pull people to visit. We have also received enquiries of putting up a golf resort and a stadium which we are looking into."
The authority is also seeking to have Konza Technopolis designated as a special economic zone under the Special Economic Zones Act, 2015 where companies will receive various tax rebates for setting up shop there.
At the same time, the Government earlier this year signed a deal with South Korea to have the country set up the Kenya Advanced Institute of Science and technology at Konza that will serve as the anchor learning centre.
KoTDA expects to have the centre set up by 2021 and open its doors to the first batch of graduate students enrolled in specialty courses including ICT engineering, mechanical and electrical engineering.
However, it remains to be seen whether the university will open on schedule, with developers reluctant to take up land around the project.