Opinion
To reduce transport costs, we need a nation that is adequately connected.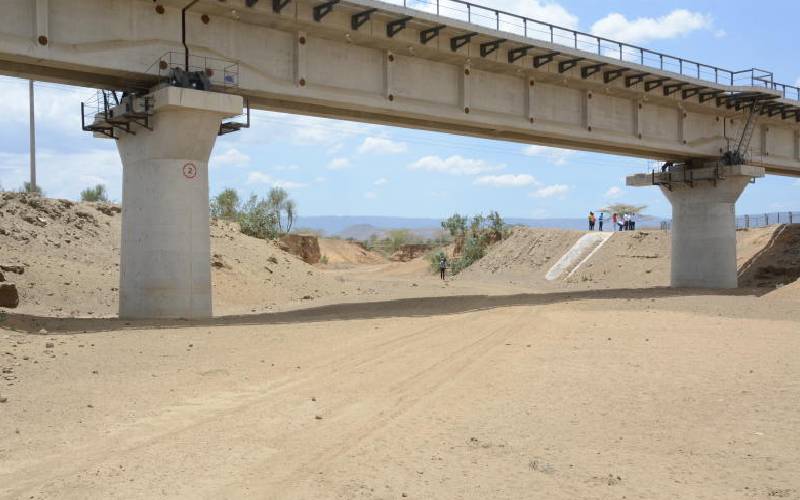 The quality of transport infrastructure, be it road, air or rail, impacts a country's economic development. This is because it supports the efficient, timely and smooth movement of goods and passengers which could explain why in most developed economies, the railway system is elaborate and well-funded. When the powers that be decided to bring down the rail system in our country in the late 1970s and early 1980s, the vacuum in the transport system was taken up by roads.
SEE ALSO: App helps the blind to identify, use bank notes
Doing business in Kenya has become more expensive because it costs far much more to transport goods from one point to another by road compared to the railway. Wear and tear on the roads has also added to the cos of maintenance which is transferred to businesses and individuals by way of the petrol levy. The result is the high cost of doing business in the country. This is because the increased costs in an environment where revenues are constant reduce returns to investors. This makes Kenya less attractive to investors - translating to low global trade, stagnant industrial growth and high unemployment rates. Economists concur that unemployment dents citizens' quality of life. It is true that since independence up to 2007, the investment in railways was about zero, yet the economy had been growing.
SEE ALSO: Kenya Railways disowns scheme to oust Chinese firm from running SGR
Transport costs
However, we now have the standard gauge railway (SGR) line from Mombasa to Nairobi. This is no mean achievement, but it's not good enough. To reduce transport costs, we need a nation that is adequately connected. Additional railway lines require huge investments or capital in addition to more brain power.
SEE ALSO: How Chinese operator robbed Kenyans at SGR
I believe that money for investment is available. Our failure is identifying appropriate and effective investment and financing model that supports economic growth, specifically the development of the railway line. Where should we get the money to finance our railway line? It could be through public investment and market borrowing. The Government uses its revenues and borrowed funds to finance the railway - mixing debt with equity. This model would see the Government own the railway line. However, the amount to be borrowed can be tricky, and a decision has to be made on how much money is to be borrowed locally or externally.
SEE ALSO: It's time to review SGR deal, get value for money from it
A project fully financed with debt belongs to debt holders and not shareholders. Managers are always aware that the amount you borrow to finance a project is related to the level of your financial risk exposure. High financial risks have the potential to send an organisation into ruin. simply put, if you cannot service your debt obligations, you will be forced to close down and surrender your assets to the lender. This is what we expose ourselves to when we borrow heavily.
External borrowing
In our case, it seems we are financing our railway by heavily borrowing externally. This might be a disaster in the making because external borrowing introduces a foreign exchange risk in addition to financial risk.
SEE ALSO: AG wants Chinese operator kicked out of rail business
This is because to service external loans, the Government must buy the foreign currency at the prevailing exchange rate. As an example is the current debate that the Kenya shilling is overvalued. Some quarters suggest an exchange rate of Sh132 to the dollar, but currently, the rate is around Sh110.1 to the dollar. If the rate climbs to Sh132 per dollar, we will find it difficult to service external debt. Public investment in the rail line is the most appropriate model. Unfortunately, we are unable to raise those amounts locally from taxes. Maybe the State should consider using the petrol levy to develop the railway. Furthermore, the railway is big enough to qualify for independent financing from corporations. There is also a need for counties to team up with the central government on planning and financing of the railway system. Private investment can also be used to finance the Naivasha-Kisumu-Malaba line. This will take away the financing burden from the State and lower its debt obligation to release money for other projects. The Government can sell off the Mombasa-Nairobi line, with an option to buy it back and use its proceeds to pay off maturing loans or even use the proceeds to finance the - line. An effective and efficient railway system would still have been achieved. It is not about owning the rail but having an effective transport system. -The writer teaches at the University of Nairobi