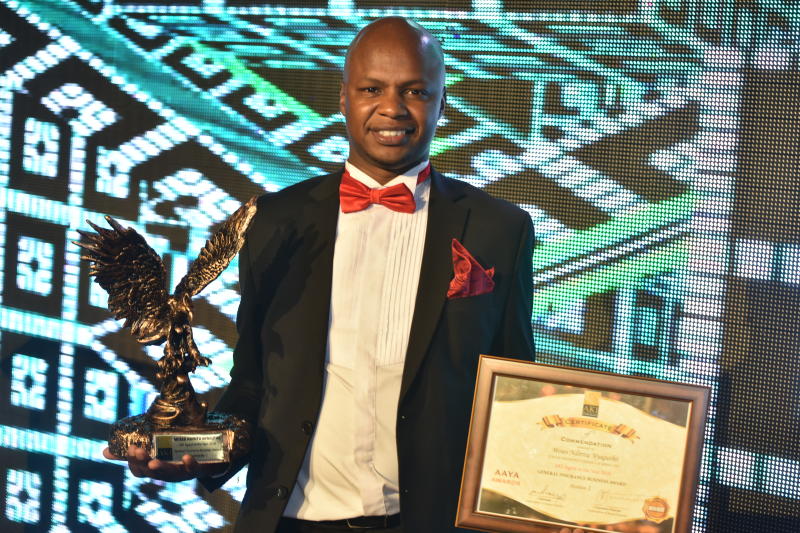 Hustle
Referrals are such a great and effortless way of getting new clients.
In 2012, Moses Ndiritu Nyaguthii quit his job to venture into business. After trying his hand at several businesses, he settled on insurance. As an insurance agent, he has won three awards, the latest being the AKI General Insurance Agent of the Year Award 2018 and Commercial Bank of Kenya Tuzo Awards, Emarald Category Winner 2018. The Jubilee agent shared his sales strategies with
Hustle
.
Be an authority in your field
Insurance is broad, and the solutions offered by insurance companies are wide and varied. Insurance in Kenya is still very much misunderstood. It, therefore, needs an agent to work at knowing and understanding the solutions available. A huge number of the complaints I have encountered are mostly due to mis-selling done directly by an agent, broker, or an insurance representative. The terms and conditions that clients talk of when claims go unpaid require a sales agent who is knowledgeable.
SEE ALSO: Hibernation, hustlers and the hard reality
Stick to the prospecting cycle
The ways of looking for new client may change, but the sales cycle never changes. I have learned over the years that when I strive to work within the cycle, it produces satisfied clients and will very likely give me long-term clients. I have some clients that I have kept on my portfolio for over five years, and I can relate this to the model of sales that I engaged in while acquiring them. The cycle guides on how to identify, qualify, and turn a prospect into a satisfied client. I have at times lost clients for not matching their needs with the solutions provided.
Always prepare before meeting clients
Sales agents are very likely to take a sales meeting casually. We assume clients are always ready to take up the solution we are offering, especially repeat clients. I have lost clients on renewal for not preparing well before meeting them and trying to assess their current situation and needs, even when I had formed a good relationship and rapport with them.
SEE ALSO: Tough times drive city folk to sell fresh food from their cars
Many things are likely to change in the life of a client — individual or corporate, and it is good to be cognizant of where the client is at the time of the sale. If you are not sure on areas to prepare on, always call the client and ask leading questions like, "Mr Peter, would you kindly share with me your expectations and thoughts for our planned meeting?"
Use available technology
Optimise usage of available technology to generate new clients and maintain the existing ones. I have realised that as one grows in insurance, acquiring new clients requires lots of planning, while still being required to service existing clients. With this much work to do, the market now has lots of software that could help make your work easy; remind you on the renewals, who to follow up, stages of a claim and so on. Before I got a system, I would miss new client appointment and forget clients' renewals. It would be difficult to follow up on claims and this cost me many growth opportunities.
Mentor someone in business
SEE ALSO: Hustle Gang: How horror road crash that nearly killed me bred my success
When you mentor someone, they help you grow and multiply your output. I have a young man, Meshack, that I have been walking with. Working with someone takes you out of your comfort zone, as you need to walk with him or her in the market. They help ensure that you do not take anything for granted such as the sales cycle because they learn from you through apprenticeship.
Take advantage of social media channels
When I left Standard Chartered Bank in 2011, I had to position myself as an authority in insurance as my networks only knew me as a bank official. LinkedIn, Facebook, Twitter, and WhatsApp made this easy. I have obtained loyal clients from social media and turned the likes and comments into business.
Use your satisfied clients