Home & Away
Use this earthy hue either on large surface areas or in smaller pop fun colours.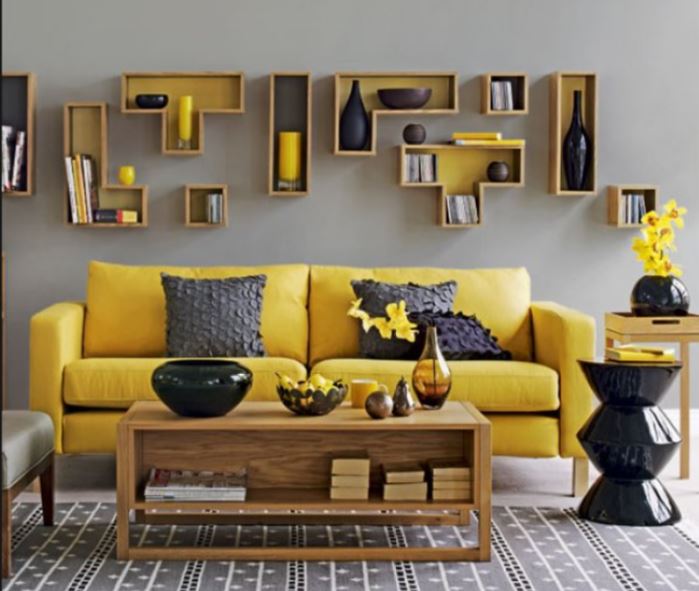 The warm, fun and whimsical mustard yellow colour is currently trending on the fashion catwalks, and can be brought into our living spaces. There are two main ways to use this earthy hue: either use it in large surface areas or use it in smaller pop fun colours.
Mustard kitchens
The kitchen is where everyone gathers and it helps to brighten things up with a cosy mustard yellow. This can be on the cabinets paired up with white to give it a clean look. Alternatively, you can paint the inside of shelves with glass doors so that the walls pop through the window. For those easily bored and like to quickly turn around the look in a room, using accessories and soft furnishings such as curtains, dish clothes and appliances will be a good short-term solution.
SEE ALSO: Kenyans aspiring to own homes meet shut doors
Mustard bedrooms
According to interior designer Hadler Mendelsoh, mustard yellow is the unsung hero and great stabilizer of the rainbow band, balancing the stronger reds and oranges with the greens, violets and indigos. Use mustard to inject life into your bedroom space either by using a mustard bed cover against white sheets. Or use a mustard bed throw at the foot of the bed to keep warm on cold nights or use a mustard coloured lesso when the weather is blazing hot.
Mustard living room
This colour can be made liveable by painting one accent wall or using it as a pop colour on pillows, throws or even more exciting if it is the fabric used on a high back wing chair or on a two-seater sofa. Avoid putting it on all the four walls, otherwise it can be overbearing and uncomfortable. Pair it up with other colours such as violet or earthy Maasai reds. Mustard can also be used to pop up black and white furniture by adding the yellow maize colour and be assured of an injection for fun and warmth into your living space.
[email protected]
SEE ALSO: Why Kisii town is a new gem for real estate developers