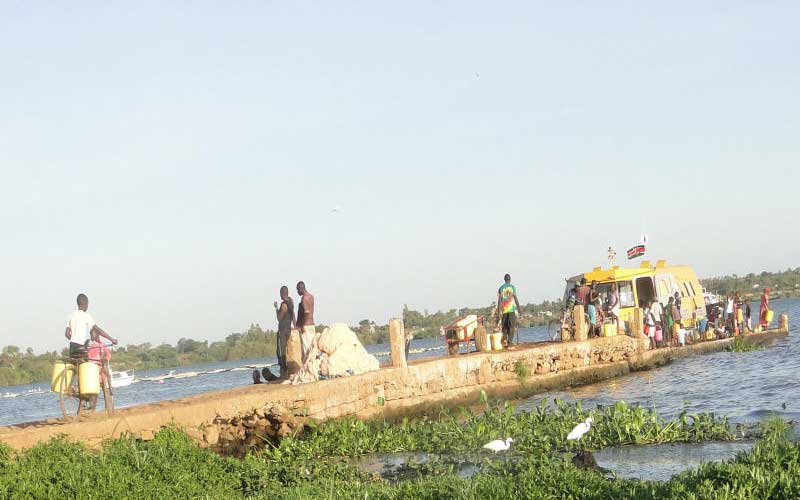 Business News
They claim government did not consult them before construction.
A jetty constructed at Usenge Beach four years ago has led to dwindling fish stocks and disappearance of certain species. A jetty is a protective structure of stone or concrete that extends from the shore into the water to prevent a beach from washing away. The facility was designed to allow docking of large fishing vessels. But residents now say the structure the county government constructed at the cost of Sh2.9 million has now become a source of misery for those whose livelihood depends on fish and lake transport.
SEE ALSO: Why lawyers want Uganda to pay for Lake Victoria damages
Depletion of fish stocks has been attributed to heavy pollution after one side of the lake was cut off. As a consequence, the lake is smelly, murky and full of algae. Experts say this has interfered with the flow of water and circulation of oxygen. This has led to death of certain species. Mr John Ochieng, Usenge Beach Management Unit (BMU) vice-chairman, said the jetty has done residents more harm than good. "We used to have annual boat race competitions here but this can no longer happen because the beach is muddy," said Ochieng. Ochieng, who lamented they were not consulted on the decision to construct the jetty, said it should have been constructed with a culvert to enable easy flow of water.