Hustle
I decided to save every shilling I could and start a shop
After I finished high school in 2003, I was unable to continue with my studies because of a lack of money. I got a job working as a casual at construction sites. It was eight hours of back-breaking work for Sh100 a day. I later discovered this wasn't the standard rate paid from one site to another; builders were exploiting the naivety of unskilled youth for cheap labour. I decided to save every shilling I could and start a shop business. I started with bare minimum stock. In fact, to restock, I'd borrow a few items from a neighbouring shop. As my shop began to grow, I'd cycle almost 25 kilometres to Nakuru town for stock and to save on transport costs.
SEE ALSO: Investment mistakes that will cost you in volatile times
From the savings of the shop business, I bought my first plot of land with the goal of investing in the real estate business. The purchase of that plot left me financially drained, so I had to find new income sources. I began buying and selling cereals, especially maize, and planting and selling tree seedlings. I managed to buy another piece of land where I constructed five bed-sitters and single-room units for rent.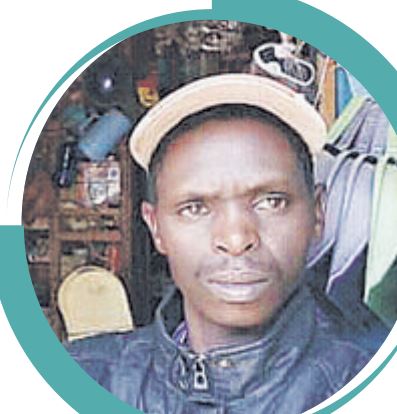 I then took a break from working and enrolled in an NGO-sponsored training on environmental conservation that promised a good job at the at the end of it, but that never happened. Still, with the knowledge I gained, I applied for work at a supermarket chain and got an attendant position at its Narok branch.