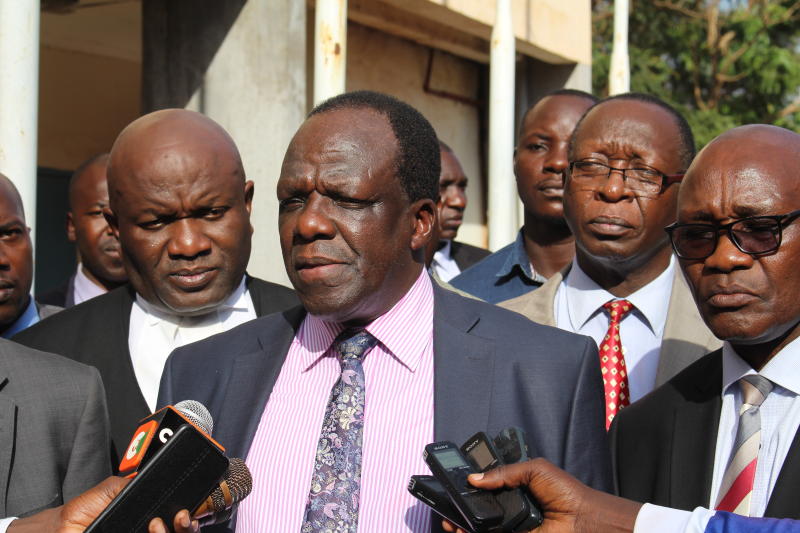 The task force looking into the woes facing the sugar industry will not back down on its proposal to reintroduce zoning in the sugar belts. The task force co-chair Wycliffe Oparanya said zoning must be enforced to avoid an undue scramble for sugarcane between private sugar companies and State-owned ones. "We will not reverse our recommendations to the government to introduce zoning despite protests from some quarters," Mr Oparanya said. "There is no way we can allow some millers to haul cane as far as Migori to West Kenya or from Muhoroni to Ndhiwa or from Butali to Transmara zones."
SEE ALSO: Governors are not special, say MCAs
Last week, farmers protested against the recommendations by the task force to enforce zoning in the sugar belts to help stop cane poaching. The farmers said zoning would restrict them to selling their cane to certain millers, some of whom have not been paying them. Millers currently use tractors and trailers to ferry cane from long distances to their factories. Edged out Creation of sugarcane zones is aimed at binding contracted and private cane farmers in specific areas to specific millers. Oparanya, who is also the Kakamega Governor, said cane poaching had led to the State-owned millers losing billions of shillings invested in cane development for their contracted farmers.
SEE ALSO: Governors praise debt waiver for cane farmers
During the presentation of the sugar task force report in Kisumu, Agriculture Cabinet Secretary Mwangi Kiunjuri said without zoning, State-owned millers would be edged out by their private counterparts as a result of cane poaching. Protests marred the validation of the sugar task force's report last weekend as cane farmers made their feelings known about the proposed zoning. Former MP and unionist Saul Busolo drew the attention of farmers to the issue, saying it was not effectively captured in the report as farmers had proposed. Mr Oparanya, however, said there was no going back on the proposal. The governor's stand is likely to set him on a collision path with some of the growers and private players opposed to reintroducing zone under a free market economy.