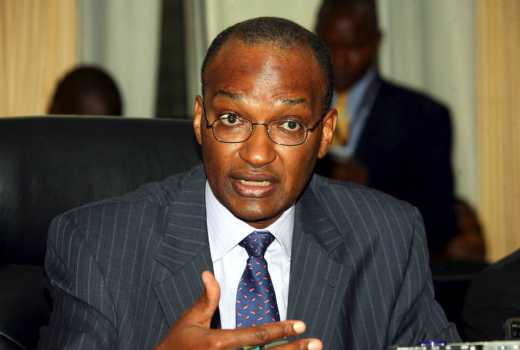 NAIROBI, KENYA: Nearly all bank accounts in Kenya have deposits less than Sh 1 million, Central Bank of Kenya has revealed.
CBK Governor Patrick Njoroge on Tuesday told a parliamentary committee that 99.3 percent of bank accounts in Kenya have deposits of less than Sh1 million. "Only 0.7 percent of accounts have deposits of more than Sh1 million," he said
Dr Njoroge made the revelations when he appeared before the Parliamentary Committee on Finance and National Planning on Tuesday over contentious section 33c law, which has drawn heat over the past weeks.
The section, which became effective October last year, requires the apex bank to develop regulations prescribing conditions on deposits and withdrawals
Dr Njoroge denied claims by MPs that the law had inconvenienced people and businesses prompting some to avoid banking cash.
Read More
"Most Kenyans willingly report on any transactions as per the regulation," he added.
Dr Njoroge also said the regulation was in line with global requirements to counter money laundering and terrorism financing.
"The requirement to report any transactions above Sh1 million or equivalent are contained in the requirements and provisions of the Proceeds of Crime and Anti-Money Laundering Act (POCAMLA), which was effected in 2010" he said.
He said Kenya is particularly vulnerable to money laundering and terrorism because of its geography, advanced banking and financial sector and a largely cash-based economy.
On Monday, MPs termed the law illegal as it was not approved by parliament. They threatened not to renew the CBK Governor's second term when the current one ends in March.
"What the CBK governor is doing is unacceptable and illegal. You can't just wake up one morning and do irregularities in form of circulars and memos to financial institutions," said Junet. "We are not supporting illicit trade and money laundering when genuine business is being frustrated, we can't keep quiet." Suna East MP Junet Mohammed said.
Section 33 of the Banking Act gives the CBK the power to develop regulations prescribing conditions on deposits and withdrawals.
The law states that no other person other than the CBK can issue regulations on deposits and withdrawals.