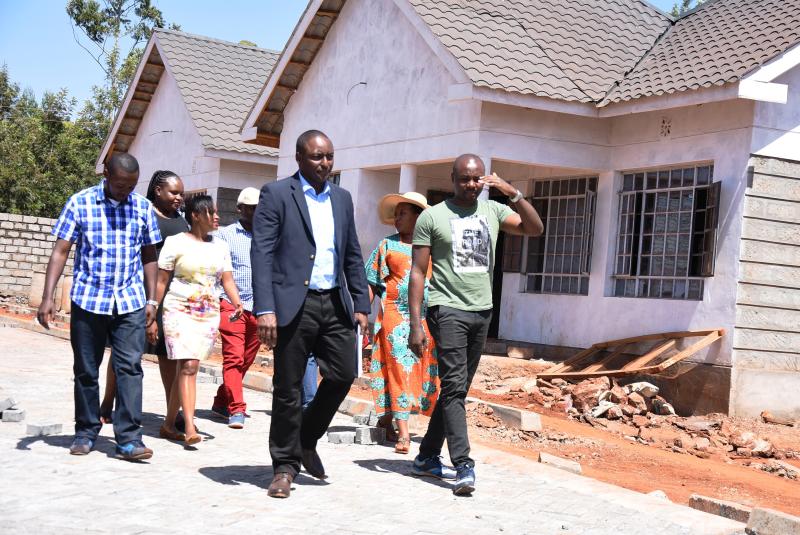 Last week, a message did the rounds on social media accusing Banda Homes Limited of shortchanging their buyers.
The developer was accused of failing to deliver homes to buyers despite having received deposits amounting to Sh1.5 billion since last year.
The reports claimed the money raised was used partly to pay for the land where several other estates will be built on Kenyatta Road and in Kikuyu near Sigona and to finish up old projects.
The firm, the reports claimed, has re-branded at least two times since 2011, during which it has acquired new names to avoid being followed by clients after allegedly failing to deliver on projects.
In a rejoinder, Fabian Nzivo, the company's CEO, said reports that they had diverted the money collected from clients to other projects was a propaganda being propagated by their business rivals.
He said all their housing projects were on course and would be completed within the stipulated time.
On rebranding accusations, he said: "Banda Homes Limited was incorporated in January last year. It is a company on its own and the companies mentioned in the reports going around all have functioning offices."
This was not the first time Banda Homes has found itself on the receiving end. Late last year, Kathleen Kihanya, a member of the Kenyatta family, kicked up a storm over ownership of the prime land on which the developer hoped to put up a Sh1 billion estate for sale.
Kihanya, President Uhuru Kenyatta's cousin, claimed Banda Homes had misled potential buyers on the land, a claim the investors disputed.
"This land belongs to my family and we are now in the process of subdivision and issuing separate titles. Banda purports to have an agreement to buy part of this land, which is not possible because there is no title. They have erected a sale sign on the land and they are collecting deposits from people. My family had no idea," she told a local newspaper.
But in a rejoinder, Banda Homes director Paul Nderitu said that they bought the land from Kihanya's cousin after the court ruled that the land be subdivided between Kihanya's mother and her sister Beth Ngonyo, the cousin's mother.
The firm has been developing Oak Park Estate on Kenyatta Road off Thika Superhighway at Kimunyu in Gatundu South. Last year, Banda Homes announced plans to put up a new estate dubbed Acacia Front.
This project is among those in the eye of the current storm.
"Oak Park ... is in the final stages of compression and will be handed over in March this year within the promised delivery schedule," said Nzivo.