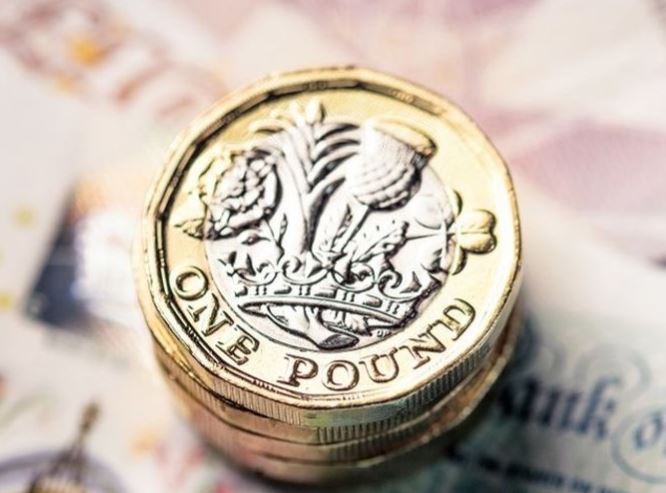 The pound collapsed on Thursday morning in the wake of Brexit Secretary Dominic Raab quitting the Government.
The pound fell heavily against most major currencies after Raab announced he couldn't support Prime Minister Theresa May's deal.
The news sent Sterling tumbling, dropping 1.1% to $1.28 and 1.2% to €1.13.
The collapse follows what had been a good week - with news that a deal was finally coming seeing the pound rise to a 16-month high hit on Monday.
Those gains have now been wiped out.
Read More
"Raab resigning just now changes the ballgame. Hard to be optimistic on GBP in the short term. " Nomura analyst Jordan Rochester said.
"But equally Theresa May has survived much worse. It's whether we get a flood of [Cabinet] resignations to follow."
James Hughes, chief market analyst at Axi Trader, said: "Sterling previously moved on clarity rather than positive and negative headlines.
"This has now changed and it seems sterling is now a barometer of the PM's ability to hold onto her job."
He added: "If the discontent and resignations continue then the pound will remain under pressure."
With the pound falling, it's rarely been more important to get the best deal possible when changing pounds.
Money supermarket recommends shopping around to get the best rates and looking at the total cost, not commissions, fees and rates. That is to say - if I want €250, how much will it cost me once everything is included?
For example, a "commission free" deal can work out a lot more expensive than one with a 2% fee if the exchange rate they're using isn't as good.
"The best deals are usually found online for collection from city locations and for home delivery," Moneysupermarket added.
However, the best deals might actually be to use a card overseas.
The past few years has been an explosion in the number of mobile offerings that let you spend for less overseas.
They generally are free to take out, let you buy when abroad at the best possible rates and even take out £200 fee free from foreign cash machines.