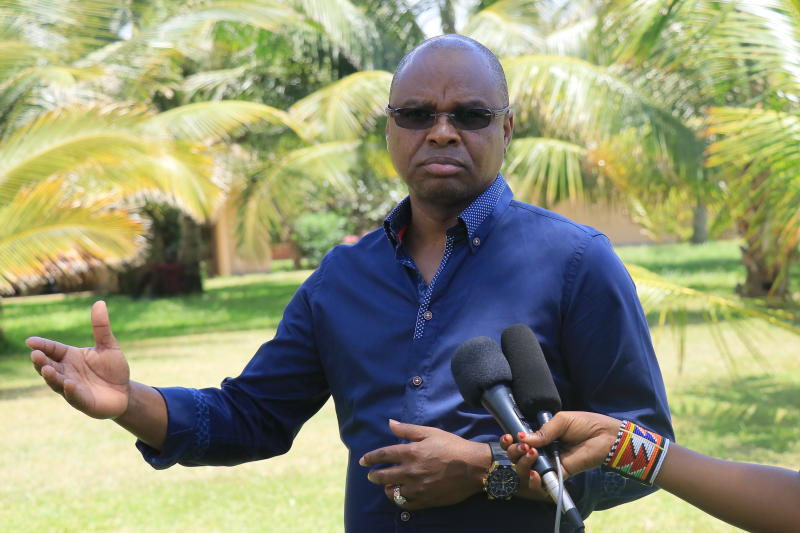 Kilifi county government has outlined an initiative to revamp and support fisheries activities across the county.
Governor Amason Kingi said the County Intergrated Management Plan (CIDP) 2018-2022 highlights flagship projects that shall provide an enabling environment for fishermen and residents along the County coastline.
''The Development of Fish ports, boat building yards, mariculture and establishment of fisheries control and surveillance units are some of the plans my Government shall undertake in Fisheries Development,'' Kingi said in a statement.
Kingi added that his government has mooted plans to construct a boat building workshop in Malindi that will cost Sh21 million, promote crab cage farming technology at a cost of sh 6 million and conduct pre-feasibility studies on the Blue Economy Initiatives along the coastline such as Aqua Park, fish market and fish port.
He said that to enable his administration to deliver on its mandate, he intends to submit for approval before the County Assembly a number of bills for enactment.
Read More
The governor named the bills as the Fisheries Management Bill, Animal disease control bill, Agriculture Licensing bill and the Horticulture Development bill.
Kingi said that agriculture, livestock and fisheries activities impact directly to over 60% of the population making Kilifi county dependant on the sector.
''My Government, therefore, plans to inject over sh 5 billion into key flagship projects in this critical sector by 2022 through partnerships.
The county boss said that they plan to construct five water dams for both human and animal use in Malindi, Magarini, Ganze and Kaloleni at a cost of sh 50 million between this year and 2022.
He announced that the Malindi Slaugher House will be relocated with a new and modern plant put up.
'' Its current location is no longer feasible,'' the Governor said.
He said that since rain fed agriculture is no longer reliable exposing the county to perenial droughts, his administration plans to put more land under irrigation so as to mitigate on the unreliable and erratic rainfall patterns.
Already Kingi's administration has initiated the County Irrigation Schemes Productivity Enhancement Programme and established an Agricultural Development Centre (Cassava Processing Plant) in Tezo Ward.