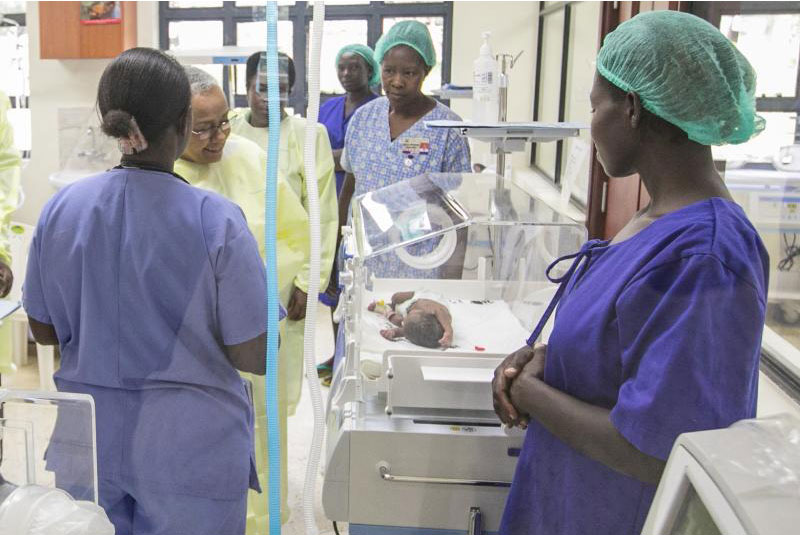 The Rift Valley Provincial General Hospital has collected Sh120 million in revenue thanks to new system adopted in March. The money was collected in the second quarter of this year and was an increase from the Sh85 million made in the first quarter. Other than increased revenue, the new technology has also improved services offered by the hospital, Governor Lee Kinyanjui said. The new system, dubbed Electronic Medical Record (EMR), has been key in monitoring operations at the hospital that also serves residents of neighbouring counties, he said.
SEE ALSO: Central, Eastern may suffer most Covid-19 deaths – Kemri
About 1,800 outpatients are attended to daily and 400 inpatients. "Embracing the new technology has enhanced revenue collection at the hospital. We will use the money to improve our services," said Mr Kinyanjui during the commissioning of the Margaret Kenyatta Mother Care Wing at the hospital on Wednesday.
Expect revenues
"The money was collected between July and September. We expect the revenues to increase in the coming months." Joseph Mburu, the doctor in charge of the hospital, said the new system had improved billing and monitoring services offered to patients.
SEE ALSO: Financial burden of Covid-19
The technology captures data and services offered. It also reviews the hospital's operations. Through the system, the hospital managers can monitor services and flow of information. Dr Mburu said the computerised system had also improved accountability by members of staff. "The system captures any service provided at the facility as well as the cost. This has ensured clear records. We are not losing revenue due to lack of proper records," he said, adding that the system ensured payments were made directly to the hospital's bank account through M-Pesa transfers. Mburu said the opening of new departments, including the renal, oncology and cardiology departments, had also boosted their revenues.