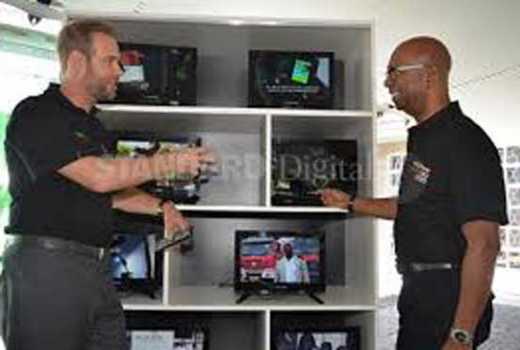 NAIROBI, KENYA:
Solar energy provider M-Kopa is set to procure additional 500,000 photovoltaic solar panels to help meet demand for the next two years. According to M-Kopa solar board's Chairman Mugo Kibati, the firm has entered into an agreement with Solinc East Africa, a Naivasha-based solar panel manufacturer, to supply it with the new panels. "We are pleased to announce that dependent on economic conditions and prevailing regulatory and policy environment, we need to add about half a million solar panels from a local manufacturer," said Mr Kibati. Speaking on Tuesday at the company's head office in Kilimani, Nairobi, Mr Kibati said that so far the company has sold over 100,000 solar panels as it makes inroads in homes of off-grid Kenyans.
SEE ALSO: Why telemedicine will be a game-changer in Kenya's post-COVID landscape
So far, the firm estimates that it is generating 1.8 megawatts (MW) of off-grid power direct from rooftops across East Africa. Mr Kibati says the additional panels have the potential to push this to 6.6 MW. According to Haijor Kuper, the Managing Director of Solinc, the deal with M-Kopa will see it deepen the belief that local manufacturers can drive Kenya's electronics market. He told the press that the deal will offer potential for his firm to grow and increase employee base above the current 150. "We also appeal to government to offer attractive fiscal regime to spur investment and create local jobs in the solar industry," he said. Kenya continues to push for green energy in line with the Sustainable Development Goals (SDGs). Government has been aggressive in connecting more homes to the grid but still there are many who are still off the grid.