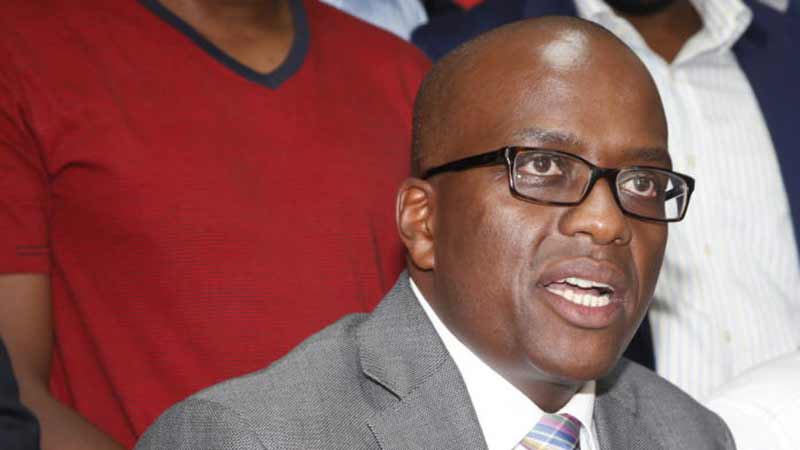 The year has come to a close. For some chief executives, it is time to reflect on the year ahead.
For others, it is to be grateful that they still have their jobs. Yet for others, it is time to scan the horizon for the next move.
Firms have seen entry and exit of top executives in pursuit of better results amid a challenging business environment.
Read More
From manufacturing to retail and to media, the year proved too difficult for many companies to stick to the same chief executives.
At the height of Nakumatt Supermarkets' woes, ex-Tesco executive Andrew Dixon made a surprise move to Uchumi Supermarkets as chief operating officer (COO). This was exactly a month after he left rival Nakumatt where he served as chief marketing officer.
In a case of leaving a sinking ship into another wobbling one, Mr Dixon took up the job at a time Uchumi was dealing with embarrassing stock-outs across several branches as well as late payment of staff salaries. But the retailer recently received Sh700 million bailout from Government that has enabled it restock most outlets.
About a month later, on December 6, Uchumi's CEO Dr Julius Kipng'etich resigned from the retailer. On October 7, The Standard PLC had appointed him as an independent non-executive director.
His entry at Kenya's oldest private-owned media house happened a month after Sam Shollei resigned as CEO effective September 1, 2017, to pursue other interests leaving the company in the hands of Group Finance Director & Chief Operating Officer, Orlando Lyomu, as acting CEO.
At Nation Media Group Chief Executive Officer Joseph Muganda announced that he would be leaving at the close of the year. This announcement came just after Francis Munywoki, formerly at The Standard joined The Nation.
Muganda is joining Vivo Energy, a Shell product licensee firm, as the new CEO. He replaces Polycarp Igathe who joined politics to become Deputy Governor of Nairobi County.
LONG-SERVING CHAIR
Still at Nakumatt, another executive left. In April, Thiagarajan Ramamurthy, then serving as Nakumatt Holdings' regional operations and strategy director, quit to join Bidco Africa, which manufactures a range of consumer goods.
In a surprise reshuffle, he was named as the new Group CEO succeeding Vimal Shah, the owner. Mr Shah switched to the role of Bidco Africa's chairman saying that he would concentrate on the firm's growth strategy and expansion into new product categories and markets.
At ARM Cement, it has also been a year of reshuffles at top management. In October, the firm said its long-serving chairman Rick Ashley had temporarily quit the position to become executive director.
This was in order to help CEO Pradeep Paunrana to run the company. Mr Ashley is now running the day-to-day operations while Paunrana focuses on raising funds. The changes came at a time the company was grappling with debts and losses.
While this was happening, at market leader, Bamburi Cement, changes were also simmering. In October, its CEO Bruno Pescheux announced that he was retiring. John Simba, the chairman, announced the entry of chief finance officer Eric Kironde as interim chief executive as a replacement for the Frenchman is sought.
For cigarette-maker British American Tobacco (BAT) Kenya, it was also a year to try out business under a new boss. Keith Gretton retired as managing director on May 1 after serving in the position for less than two years.
Gretton had served the company for 29 years in different capacities. He was replaced by Ms Beverly Spencer-Obatoyinbo.
At national carrier Kenya Airways, it has been a year of a complex restructuring process. While its former CEO Mbuvi Ngunze had announced in November 2016 that he would be resigning, he had to stay on to lead the financial restructuring that involved local and foreign banks.
While in March KQ appointed Polish national, Sebastian Mikosz, as the new managing director and CEO, Ngunze stayed on as financial adviser, setting an unprecedented trend in the Kenyan market.
In the energy sector, electricity producer Kenya Electricity Generating Company (KenGen) confirmed Rebecca Miano as the new managing director and CEO, making her the first woman to hold the position at the State-owned firm.
The 51 year-old lawyer had served in an acting capacity since August following the retirement of former CEO Albert Mugo. Her entry into top executive role made her the second female executive at the helm of an energy parastatal.
ELUSIVE PROFITS
She joined MaryJane Mwangi of oil marketer National Oil Corporation of Kenya (NOCK) who was the only female executive at the helm of an energy parastatal.
In August, NOCK confirmed Ms Mwangi as the CEO after serving in an acting capacity for a year. She took over the NOCK leadership following the controversial exit of Sumayya Hassan-Athmani in July 2016.
At another energy firm, Kenya Power, Ken Tarus was confirmed as the boss of the utility firm.
As the year closes, the new bosses will be setting their eyes on what awaits them in 2018. For some, it will be about chasing elusive profits while for others, it will be about dealing with internal wrangles.