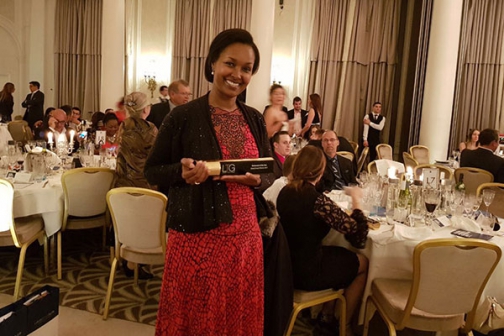 Kenya and Africa at large has once again been put on the Global Map thanks to The Lord Erroll Gourmet Restaurant that scooped the Global Award in Restaurant of the Year category, awarded by the prestigious Luxury Travel Guide (LTG), at the Hilton Waldorf Hotel in London, on Monday night. Located in the upmarket suburbs of Runda in Nairobi, the restaurant was awarded the top accolades based on its location, unique culinary offerings, quintessential ambiance that's second to none, breathe-taking facilities and warm friendly service.
Restuarant of the year 2017
The lord Erroll, which had initially won the Africa and the Middle East Restaurant of the Year award was amongst other five finalists representing Europe, Asia, The Americas and Australia. Zahra Bahlewa Moi, the CEO at The Lord Erroll and wife to Baringo Senator Gideon Moi attended the ceremony to receive the award on behalf of the restaurant on Monday evening in London. Mrs Moi dedicated the award to entire team at the Lord Erroll who work tirelessly to exceed guests expectations. She thanked their loyal guests for the great support and for always encouraging them to raise their bar higher. Mrs Moi said the work culture at The Lord Erroll is guest oriented and the innovations are customer driven. Without this kind of support, the award would not have been possible.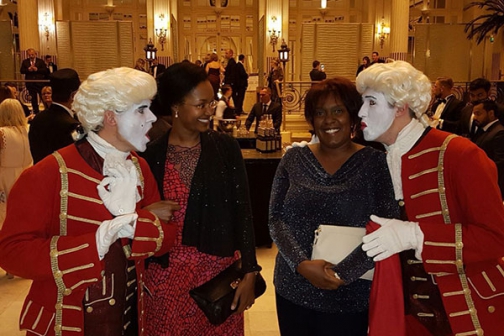 The Luxury Travel Guide Awards recognize and celebrates excellence across all sectors of the affluent travel and tourism industry by presenting Luxury Hotel Awards, Luxury Awards, and well-known Global Luxury Travel Awards and selects its Finalists from Europe, Africa and the Middle East. America's, Asia and Australia. Lord Erroll, which is named after a British aristocrat who was mysteriously executed in 1941 is an exclusive restaurant known for hosting exclusive events, and is also frequented by dignitaries, luminaries, and leaders of the free world including the Queen of Norway, Barbara Bush, former President of South Africa Thabo Mbeki and former United Nations Secretary General Ban Ki Moon, and our very own President Uhuru Kenyatta and the First Lady Margaret Kenyatta just to name a few. Zahra Added, "What does the victory mean to us? ... This victory is not only for The Lord Erroll but for Africa and especially Kenya. It will go a long way in showcasing Kenya as a tourism destination that has world-class facilities as far as culinary experience is concerned. The Lord Erroll provides dining experience that matches, if not exceeding other international establishments. It has an eclectic and impressive culinary offerings prepared by our very own young local talent, Chef Isaac Arunga, supported by an equally young dynamic locally sourced service team."