Six things to look out for in property after 2017 general elections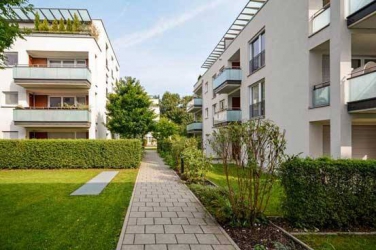 NAIROBI, KENYA: The real estate sector is poised for a comeback after the conclusion of the General Election. Industry figures for the first five months of the year indicate there was a marginal slowdown in the industry as a result of election uncertainties.
According to the Kenya National Bureau of Statistics, the value of building plans approved by Nairobi City County between January and May this year went down to Sh105.6 billion from Sh126.3 billion in a similar period last year. it is, however expected that the pace will pick up once election related activities are over.
The expected rebound of the industry means investors should watch over housing prices, falling of building material prices, employment opportunities and more importantly, county governments who will be looking forward to fulfilling their election pledges.
"The implementation of the 2017/2018 budget is underway, and those looking planning to invest in the construction industry should be upbeat," says David Mathu, National Construction Authority manager in charge of research and business development.
Here are some of the opportunities to look out for if you are planning to invest in real estate:
Fair prices of construction materials
For the last six years since 2010, cement consumption has been on the rise. Increased construction activities like the boost from the SGR construction largely contributed to the increasing demand. According to Kenya National Bureau of Statistics by March 2016, consumption had increased by 33 per cent which was equivalent to a 1.4m tonnes increase. This means that with more construction activities expected in the real estate and construction sector, the prices are poised to soften further.
Take a quick survey and help us improve our website!
Take a survey
According to KeNHA's director general Peter Mundinia, the government has already earmarked the expansion of a number of highways, oner being the new high speed Nairobi to Mombasa highway which will cost Sh230 billion. Bechtel International, a US based engineering firm will do the construction after signing the agreement with the the highway authority.
"Bechtel has been selected to construct the first high-speed expressway in Kenya. The 473-kilometre highway will improve connectivity and safety of the road between Nairobi and Mombasa," says KeNHA's director General Peter Mundinia. This is an indication of an expected boom in the construction industry, thus, if indeed it will impact on prices, investors in the real estate's housing and construction sector should look up for more good times.
When the rise in demand got to its peak owing to an increase in cement consumption was experienced in the first quarter of 2016, the average price of a 50 kilogram bag of cement reduced from Sh700 to Sh650.
Tax waiver incentives
According to Edward Ng'ang'a, a land procurement manager at the Diamond Property Merchants, real estate is a major source of tax revenue in the form of land rates and other tenancy remittances. "Before you invest in real estate, you have meet some tax obligations to get approval," Ng'ang'a says.
"Many land and property owners owe county governments tax. When they advertise for waivers, real estate investors should take advantage of the incentive," he says.
Infrastructure tenders
Are you a contractor or a sub-contractor? This post-election moment is your time. "Compliance among contractors has been encouraging. This year, almost all registered contractors have renewed their licences with the construction authority," says NCA's Mathu.
According to Mathu, the high compliance level is an indication of a positive year ahead since those who do not comply with industry requirements are normally locked out of projects.
Industry statistics point to good fortunes ahead. The disbursement of funds from the Roads Maintenance Levy Fund by Kenya Roads Board to various road agencies and county governments offers a new ray of hope for the contractors. The levy has been increased to Sh40.9 billion from Sh25.4 billion.
"Increased activity in the construction of roads and the development of housing translates into an increase in employment opportunities, tenders and tremendous industry boost," Mathu says. Overall expenditure on roads is expected to increase by 38.3 per cent from Sh113.2 billion to Sh156.5 billion, according to KNBS, with total development expenditure also expected to grow by 31.7 per cent from Sh87.8 billion in 2015/16 to Sh115.6 billion.
Housing boom
"All incoming administrations will no doubt be looking forward to be the key champions of affordable housing," says Maina Mwangi, executive director and head of property management at Knight Frank Kenya.
Maina says that with more incentives such as tax breaks, investors will consider developing affordable housing.
According to Mwangi, every administration is always on the lookout to fix cities and rebuild highways, bridges, tunnels, airports, schools, hospitals and put millions of skilled workers to work and this is what will be exciting the housing market soon.
New jobs on the cards
Real estate stakeholders have recently argued that there was a drop in job creation in the construction sector owing to the slowdown on the works of the SGR, which had produced tremendous job opportunities for the industry.
However, full recovery of the housing market will depend on more jobs and better wages driving household formation and home ownership, with the experience gained during the SGR construction playing a major role in employment creation.
"The skills obtained from the construction of the SGR will definitely come in handy, especially in civil works," says Knight Frank's Mwangi.
Increased construction of roads and development of housing last year is reported to have contributed to an increase in employment in the sector from 148,600 jobs in 2015 to163,000 jobs in 2016.
Hospitality industry
According to Central Bank of Kenya's Economic Outlook report, in the run-up to 2017 election, tourism was the best performer in the first quarter of 2017, registering a growth of 15.8 per cent compared to 10.4 per cent during the first quarter of 2016.
Furnished apartments have gained popularity among tourists. Tourist arrivals increased from 317,024 in the first three months of 2016 to 326,875 in the first quarter of 2017, while hotel bed occupancy grew from 1,937,007 in the first quarter of 2016 to 2,115,732 beds in the first quarter of 2017.
This has led to an increase in demand for both hotel space bookings and furnished apartments in tourism hotspots.
To fight drought, involve communities
According to the latest information from the Meteorological Department, rainfall will be poorly distributed in April, May and June, and this will have a serious impact on agriculture