Enough on America, what about the Kenyan dream?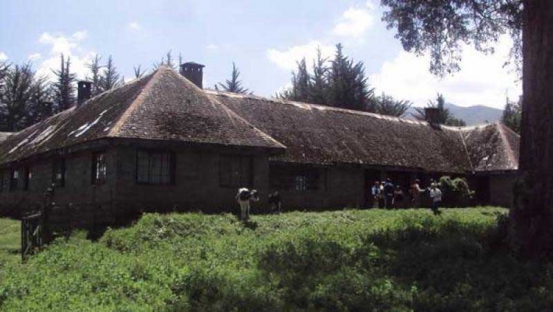 Enough has been written about the American dream. What of the Kenyan dream? Does it exist? What does it espouse? Who are its purveyors? Does it attract anyone like the American dream?
Every country seems to espouse a dream whose key purveyors are the leaders and the elites. Remember US President Ronald Reagan's City Upon a Hill speech? Remember Tanzanian President Julius Nyerere and his ujamaa dream?
Kenyan leaders, too, have had their dream after uhuru. We dreamt of ending poverty and ignorance. Listen to Jomo Kenyatta's speeches in the early days of the republic. President Daniel Moi had his dream of peace, love and unity. Presidents Mwai Kibaki's and Uhuru Kenyatta's dreams are not that clear, but their actions seem to suggest they are about economic transformation.
The current presidential candidates have their dreams which will come out clearer in their manifestos. But most likely, their dreams are about unfulfilled goals set out 50 years ago.
The elites are the other purveyors of the Kenyan dream. They have not been great at that. Some argue they are too comfortable to articulate the Kenyan dream. The elites include businessmen, senior civil servants, politicians (not all), a few members of the clergy, and few intellectuals. Who did I leave out?
When articulating the Kenyan dream, our elites spend too much time on blame games, explaining how the Kenyan dream became a nightmare and who was responsible.
Gone to the dogs
They keep reminding us that given a chance, they would turn things around, particularly if voted into positions of leadership. They spend too much time focusing on what was not done instead of what can be done.
Take a quick survey and help us improve our website!
Take a survey
That is why after 50 years, the Kenyan hoi polloi is sceptical about anything from our leaders or elites.
The average Kenyan believes this is the worst country to live in and that it has gone to the dogs. Why not, they are reminded about bad things everyday by the purveyors of the Kenyan dream who have become purveyors of the Kenyan nightmare.
Let us have no illusion; the best purveyors of the Kenyan dream are children. They have time on their hands. That is why English Premier League matches parade children before the start.
Enough digression. What is the Kenyan dream? The Kenyan dream has been articulated in two documents: the 2010 Constitution and Vision 2030. Have you read them? The Constitution in the preamble, for example, says, "Recognising the aspirations of all Kenyans for a government on the essential values of human rights, equality, freedom, democracy, social justice and the rule of law..."
Vision 2030 dreams of Kenya being a middle-income and prosperous country by 2030. While the Constitution espouses the political dream, Vision 2030 advances the economic and more (see the pillars of Vision 2030).
These dreams are cross-fertilised with dreams from elsewhere. Both the Constitution and Vision 2030 have foreign influence. The Constitution borrowed from USA, Nigeria and elsewhere, so much that we even copied archaic terms like secretary.
Vision 2030 benchmarked a lot with Singapore and Malaysia. Politically, we face West, economically we face East. Chinese, French and other nationalities are having their influence on our dreams.
The counties have tried to dream with their slogans and mottos. But few counties, except maybe Machakos, have captured our imaginations. Nairobi has, because of history and being the capital of Kenya.
The county dreams are hampered by lack of resources; they must wait for money from the National Government. Few, if any, are self-sustaining. What incentives does the National Government give counties to be self-sustaining and stop acting as "brokers" between it and the people?
Regional dreams
Before country dreams crystallise, regional dreams will remain. The dreams of Kenyans from the Coast region differ from Nyanza. Kenyans from Central Kenya dream differently from Northern Kenyans. For some regions, political dominance matters a lot, while for others, it is economic progress.
The regional dreams are determined by history to a large extent. The Coast region has for thousands of years been a playground of different nationalities. Is that why they are so hospitable?
The early encounter with mzungu changed Central Kenya, leading to its affinity for capitalism without a human face. The caning of parents who did not take kids to school by Chief Adera Akang'o may have fired the intellectualism exhibited by my brothers from around Lake Lolwe.
If you sit with Kenyans from different parts of the country, you can distill their regional dreams, often spiced with stereotypes and emotions. You hear more if there is some intoxicant. Our leaders have over the years tried to forge a national dream like Americans. They are yet to succeed without being Utopian.
Our soft underbelly is turning our dreams into reality. Up to around 1990, the task was left to the Government, which was "Baba na Mama", to quote some Kanu stalwarts. With multipartism and economic liberalisation, it became easier to pursue personal dreams. Those who realised that made fortunes.
They took advantage of the new political and economic dispensation to make money (both legally and illegally). It is no wonder that corruption became rife. The aftermath of multipartism and economic liberalisation had lots of grey areas which keen, astute and often crooked entrepreneurs exploited.
Today, every Kenyan has a personal dream, thanks to new political and economic dispensation. Occasionally, they take cognisance of national dreams. If these personal dreams are harnessed, we could be a developed country before 2030.
The dream is that you can be what you want, in the shortest time possible. It has amazed me how the younger generation (Generation Z) has espoused this dream.
The shortest time possible is the problem. In realistic dreams, time is shortened by working harder or being more productive - doing more with less. For some, it is using shortcuts, from fraud to cutting deals. This is sadly becoming an accepted way of life, a road to heroism.
Personal dreams have seen the private sector thrive as Kenyans seek opportunities to improve their lives and be what they want. The shift from waiting for the Government to taking personal initiative could change the fortunes of this country.
All we need is to make the social, political and economic environment friendlier for dreamers to actualise their dreams.
One simple way to improve this environment is to vote wisely on August 8. Think beyond the candidates' Utopian promises. Who is most likely to give you an enabling environment to pursue your dream?
?The writer is a senior lecturer at the University of Nairobi.
To fight drought, involve communities
According to the latest information from the Meteorological Department, rainfall will be poorly distributed in April, May and June, and this will have a serious impact on agriculture