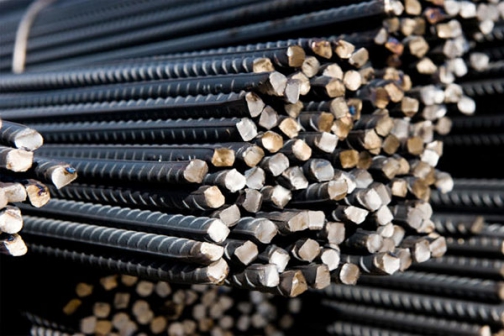 NAIROBI: The Government is in talks with two foreign investors who have promised to inject Sh203.6 billion capital into the country's budding steel industry.
Industry, Trade and Co-operatives Cabinet Secretary Adan Mohamed made the revelation in the just concluded manufacturing summit in Nairobi, saying talks are at an advanced stage but could not reveal names of the investors before the deal is concluded.
"The talks are under way and we hope they will materialise in a short while after we work out on a few modalities," said Mr Mohamed.
He said the money will go into financing new discoveries for coal and iron ore which are important for steel manufacturing.
However, Mohamed said investors laid a lot of emphasis on the Government to assure lowering costs involved with transport and logistics as well as energy, which have stagnated growth in the country's steel industry.
Investors' demands
"Whenever we try to lure investors into the different sectors, they raise demands, especially on our high energy costs as well as infrastructural needs," Mohamed said.
"I now want to assure them that the Government, through the Kenya Industrial Transformation Plan, is working on these costs. For example, moving cargo from Mombasa to Kampala takes four to five days. It used to take 18 to 20 days about three years ago," he added.
The CS explained that the reason the steel industry in the country was so important was because it is a key pillar for a robust manufacturing sector.
The Government intends to power the manufacturing sector through an ambitious plan where it targets the sector to contribute 20 per cent to the economy by 2020. Currently the sector contributes a meagre 11 per cent.
Kenya Association of Manufacturers (KAM) Chief Executive Officer Phyllis Wakianga said while the news on the steel investment was welcome, the state also needed to do more in terms of taxation in order to rejuvenate the sector.
"I call on the Government to widen the tax bracket, so as to draw taxes from other sections previously untaxed, in order to relieve the pressure on the manufacturing industry," Ms Wakianga said.
She also called on big industry players who get huge tenders from the state and other bodies, to sub-contract these tenders to SMEs so that these start-ups can also grow.
"The future of the manufacturing sector in Kenya is hinged on SME growth. We should do everything possible to encourage these start-ups to grow, since they will in turn power our sector," Wakianga stated.