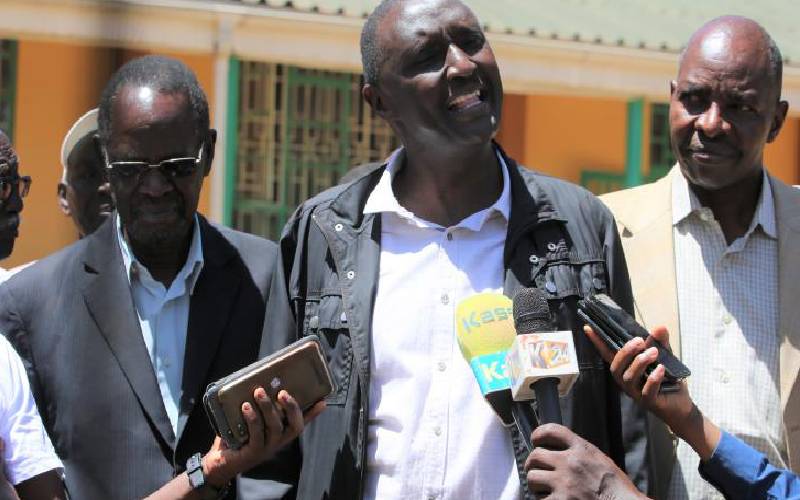 North Rift farmers have cautioned the State against importing maize in order to satisfy huge demand in the country.
Speaking yesterday after holding meetings at TAC Centre in Eldoret, the farmers asserted that they would not allow the Agriculture ministry to import maize, saying allowing in imports would deny them market to sell their own produce.
Dr Joseph Misoi, a farmer from Kesses Constituency, said the Government should assist farmers instead of enriching a few individuals.
"The State has continued to fail farmers who toil hard to make ends meet. They should visit our farms to ascertain the number of bags we have," he said.
Moiben MP Silas Tiren also said farmers would strongly oppose plans to import maize.
"This time we are keenly watching every step taken by the ministry to see if they will be out to protect genuine farmers or cartels," he said.
Buying prices
He noted there was need for farmers to be represented in all platforms on matters concerning agriculture.
"Recently there was a Bill on manure use and the document was compiled without the input of farmers. This is why we want farmers to be represented in organisations such as National Cereals and Produce Board, Agriculture Finance Corporation and others," he said.
The farmers also asked the Government to review its buying prices.
They said that millers and traders were offering them better prices for their maize. Yesterday, one bag of 90kg maize was selling at Sh3,200.
"Market forces have made prices soar each day. Millers are literally running to farmers in order to buy grains from them and the Government should also rethink its prices at the depots," said Joseph Amdany, a farmer.
They challenged the Ministry of Agriculture to review its price from Sh2,300 to Sh3,600.
And Tiren added: "One month ago the ministry (Agriculture) did not have any interest in maize from farmers. Why is it hard for them to review their prices and purchase maize from the farmers?"