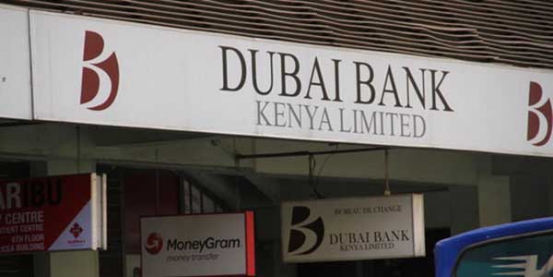 NAIROBI, KENYA: Dubai Bank directors have been charged afresh at Milimani law courts over alleged money laundering.
Abdul Hafedh Zubeidi and Prof Wilson Hassan Nandwa appeared before Chief Magistrate Daniel Ogembo and denied the charges.
They were charged afresh after their Lawyers Abdallah Salim Al-Busaidy and Kirathe Wandugi raised concern that the earlier charge sheet was defective.
Prosecutor James Warui had told trial court the initial charge which the directors challenged late last year was defective as he sought to file fresh charges against Zubeidi and Nandwa.
The new charges included two other directors- Mr Butaa Binay and Mr Deeraj Kumar Baghel. Warrant of arrest was issued against Binary and Kumar because they failed to appear before the court for plea taking.
The two are accused that between April 28, 2014 and September 14, 2014 at Dubai Bank Kenya Limited Kenyatta Avenue Branch in Nairobi, being the Chief Executive Officer and Operations Manager stole Sh 12 million.
They allegedly stole the money by virtue of their employment. The officials are jointly accused of money laundering contrary to the law. They are out on a bond of Sh 3million.
The case will be heard on April 11.