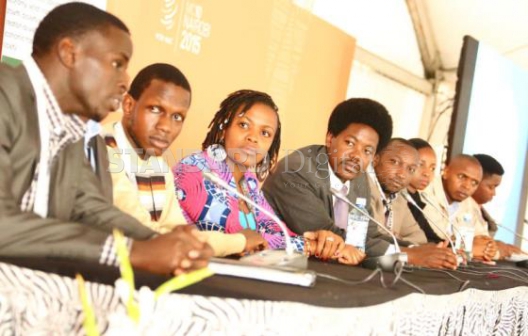 Canada has announced a Sh2 billion fund to provide training for the small businesses in Kenya.
The announcement now becomes the latest win by Kenya from the ongoing global meeting of trade ministers in Nairobi and the funding is expected to help Kenya's poorest and most vulnerable groups.
Canadian Minister of International Trade Minister Chrystia Freeland made the announcement on the sidelines of the World Trade Organisation's 10th Ministerial Conference.
"Canada recognises that small-business owners in developing countries are key drivers of economic growth and poverty reduction. By equipping Kenyan entrepreneurs, especially women and youth, with tools to start and grow their businesses, we are supporting their ability to benefit from economic growth and bring about positive change in their homes and communities," Freeland said.
Freeland said Canada is contributing $19.5 million (Sh1.95billion) to the project over seven years, until 2021. He made the announcement together with Marie-Claude Bibeau, Minister of International Development and La Francophonie.
Read More
Canada's contribution will assist small-business entrepreneurs to set up producer associations to market and sell their products and will help them access financing to operate and expand their businesses. It is anticipated that the project will train 20,000 entrepreneurs in managing successful businesses and increase the profits of 250 small and medium-sized enterprises.
Canada now joins Barclays Bank, which has set aside a Sh5 billion loan kitty to offer financial solutions to businesses owned or run by women as part of its efforts to support the growth and development of female entrepreneurs.
Barclays Bank Managing Director Jeremy Awori made the announcement ahead of the WTO.
"We are dedicating Sh5 billion to specifically support women in business. We will also offer advisory services to these businesses and work in close concert with them to ensure they succeed," Mr Awori said.