Not just efficiency: Giving your child this bank card will help you check pocket money expenditure
BRANDING VOICE
Sponsored by Co-op Bank | Jan 5th 2022 | 3 min read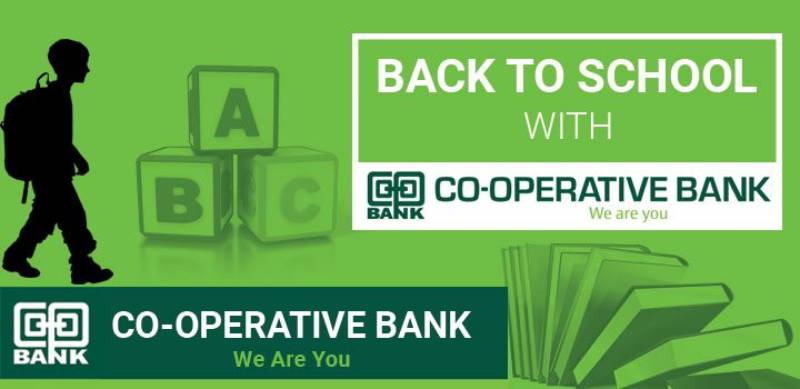 Where would we be without technology? Older folks who went to boarding schools before the advent of mobile telephony will tell you the hassle they went through to get that all-important cash top-up while in school.
Some wrote letters whose delivery was never guaranteed. Others had to travel all the way, only to return empty-handed because the parents were not prepared to give cash. A few rang, and even fewer sent those telegrams where you paid by the word.
In a telegram, I think this article would be: "THIS ARTICLE COMMA WRITTEN WITH LOVE COMMA WILL MAKE YOU WONDER WHY YOU DO NOT HAVE A CO-OPERATIVE BANK CARD. FACE WEARING GOGGLES EMOJI."
Okay, I'm kidding.
Mobile phones came and things became a bit easier. Mobile money dawned on us and sending money to school became a breeze. Even some cons found a way of ripping off some cash from unwitting parents using the "tuma kwa hii namba" ruses.
Now, there is an even easier and safer way to dispense pocket money and monitor expenditure — thanks to Co-operative Bank.
Picture this: At that moment you're bidding your child farewell (of course while telling him or her to study hard and stay away from "maneno mingi", if you're like my parents) you don't give them cash for pocket money; just a card.
This Co-op Student's Card, a pre-paid card powered by Visa, will be your child's lifeblood in school. They can buy whatever they want at the school canteen by using a Process Data Quickly (PDQ) machine. In case the child is given a break from school, they can withdraw cash from an agent or any Co-operative Bank ATM and use it as fare.
With this, you can have controls. You can say your child can only spend Sh1,000 a week and that's what you'll deposit in the Co-op Student's Card. No need to add more because there are no transaction fees.
Did you get lost at "deposit in the card"? Well, there are many ways you can do it. One is via M-Pesa (PayBill number 400200) and another is through a Co-op Kwa Jirani agent. This way, "tuma kwa hii namba" fraudsters will have no chance because the money goes through one channel.
And when your child is back home, you can use the card to obtain a statement at an ATM or Co-op Kwa Jirani agent. This way, you can have an idea how they handle their money and this can provide room for discussion on how to spend shrewdly.
Isn't this transformational? And you need not be an account holder at the bank to get this.
However, the child's school must be involved in applying for the card. The form used to process the card must pass through the school alongside a copy of the parent's ID and KRA Pin. The form should also be accompanied by a copy of the student's birth certificate and school ID. Visit a Co-op Bank branch for more details.
In other news, parents using Co-op Bank cards to shop for school items this January are eligible for a 10 percent discount on their shopping bills.
It's as simple as it sounds: Pay using a Co-op card (debit, credit, pre-paid) and you get 10 percent back, just like that.
The participating shops include Uniform Distributors Limited along River Road in Nairobi, Ladder Publication Limited in Rift Valley, Lela Books & Stationery at Ukunda, among others. For a full list, please follow this link.
Happy back-to-school shopping and happy usage of the Co-op Bank cards!
Clergy call for peaceful elections
The association has called for adequate preparation for a peaceful transition once the elections are done and a new government is in place.