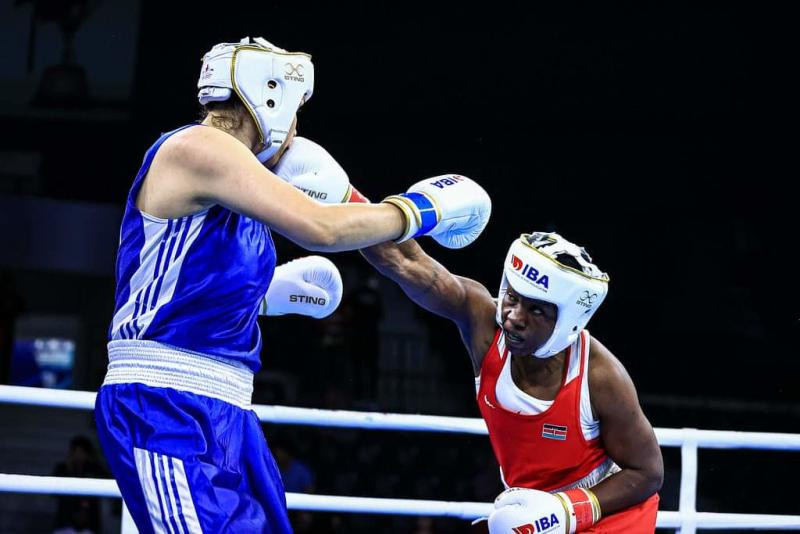 When going for training session, she is always punctual.
And she is passionate about it and does it with lots of commitment and vigour.
This because that is where her career is premised and is her lifeline that has resulted in being a globe trotter for the last one and half decades.
And she is equally determined to surpass the previous performance and records of retired and experienced female boxers with an aim to stamp her authority as one of the most established female boxers.
And as the National Boxing team heads to Birmingham for the 22nd edition of the Commonwealth Games, Africa Zone Three light heavyweight gold medalist Elizabeth Andiego is keen replicate her performance in Kinshasa, DRC where she led her teammates to win a gold medal.
After the continental championships, she was named in the national team that featured in the World Women Boxing Championships in Istanbul last month.
At the global championships, she was the only Kenyan boxer who reached the quarter-finals after earning a bye in the pre-quarterfinals before she was beaten by home girl Elif Guneri on points.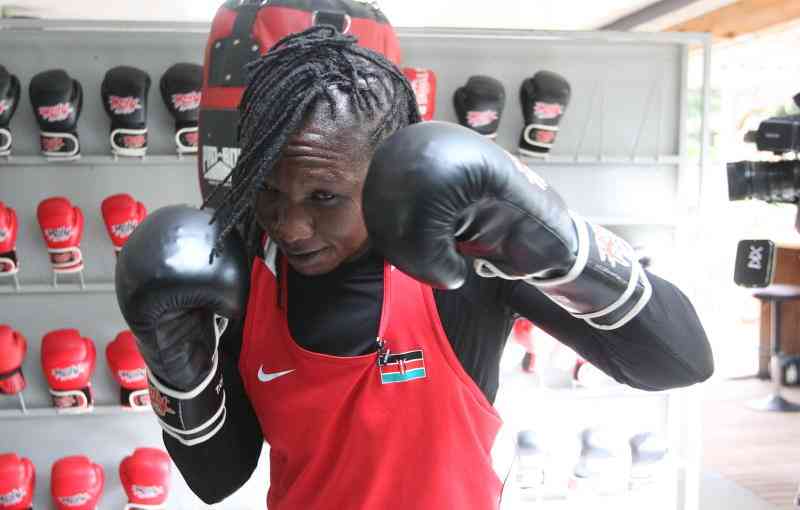 As opposed to other players who only venture in coaching once they have retired, Andiego is a different professional altogether.
Besides being an experienced international boxer, Andiego is also a qualified coach and an accomplished Gym instructor.
"I must also thank my bosses at my workplace for giving me all the necessary support in my work. For giving me leave whenever I'm faced with national and international assignments," she said.
Andiego who plays for Kentrack Boxing Club in the national league is a certified International Boxing Association Approved Star One Coach, which she achieved in 2020.
National team coach Musa Benjamin describes her as a disciplined and resilient boxer who is always eager to win.
"She is a team player and a very disciplined and resilient boxer who can pull surprises at any time in any given competition," Benjamin said.
She is among the eight pugilists picked by Benjamin to attend residential training at Kasarani, Nairobi in readiness for the Club Games.
In her career that commenced in 2008, the 34-year-old Andiego has travelled in and out of Africa for a series of international championships in the chase for top honours and has won a number of medals.
"We are ready for serious business in Birmingham and ready to do it just the same way we did it in Kinshasa," Andiego said.
Asked how she juggles her three jobs, Andiego said she is good in time management.
"Being a good time manager who is always serious in her work has enabled me to cruise through the three professions as a boxer, coach and gym instructor simultaneously and in equal measure, which has contributed to my successes in and outside the ring," she said.
Although she has not launched her own club, Andiego coaches a number of estate children in Nairobi's Eastlands area at Kayole with the assistance of former Kenya international and veteran coach Kenneth 'Valdez' Ochieng'.
Ochieng' is the 1991 All Africa Games light middleweight bronze medalist.
"She can coach because she has the patience required to do it," said Ochieng' who also nurtured Andiego.
Andiego's passion for coaching came while still a player at the club level and that did not stop her from working as gym instructor.
Very few female boxers have managed to follow in the footsteps of Andiego.