CPEC unfulfilled promises force Pakistan to seek new investment partners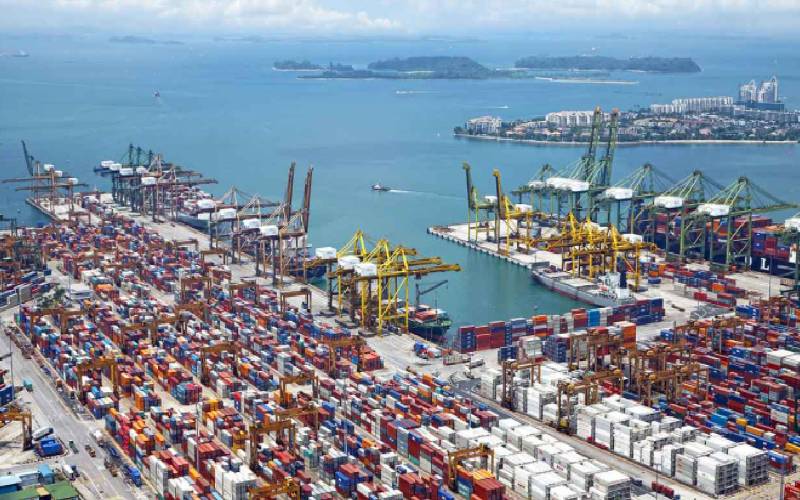 Having been formed in 2015 to transform Pakistan's economy—by modernising its road, rail, air, and energy transportation systems—and to connect the deep-sea Pakistani ports of Gwadar and Karachi to China's Xinjiang province and beyond by overland routes, the China-Pakistan Economic Corridor (CPEC) has achieved very little and instead has left Pakistan in precarious situation economically.
Recent reports including the World Bank and Institute for Policy Reforms have painted a grim picture of a struggling economy with very little to show in terms of infrastructure with the Lahore-based think tank institute maintaining Pakistan could be slipping into a debt trap, raising national security concerns.
Bleak future
World Bank has projected Pakistan's economic growth in 2021-22 to remain below potential in its latest outlook. As per the bank's annual flagship South Asia Economic Focus report, the economic growth will be an average of 1.3 per cent. "Pakistan's exposure to debt-related shocks will remain elevated," reads the report. The World Bank has also projected Pakistan's debt at 93.9 per cent of its GDP, forecasting it to go up to 94.4 next year.
To bring the country's economy back on track and protect it from a possible debt trap owing to heavy Chinese loans, the Pakistan government is approaching different countries including its arch-rival India.
Islamabad has realised that relying on Chinese loans to fund various projects under the CPEC at the tune of $80 billion, of which 90 per cent will be paid for by Pakistan in the form of the national debt will be counterproductive and could push the country into a debt trap, subsequently putting its sovereignty at risk.
Now, Pakistan is wooing different countries to invest in the CPEC to prevent it from going bankrupt. Pakistan Foreign Minister Shah Mehmood Qureshi recently invited Hungarian companies to form joint ventures with local companies.
Pakistan President Dr Arif Alvi recently appealed to Kuwait through the Foreign Affairs Ministry and the US to invest in the country despite the latter having questioned the viability of CPEC.
Senior US official for Central and South Asia Allice Wells has reiterated on several occasions that the CPEC project lacked transparency, and Pakistan would face a debt crisis owing to contracts being given to firms that are blacklisted by the World Bank.
Stopped funding
Islamabad's latest move has also been occasioned by failure by Beijing to release loans for the implementation of various projects under CPEC citing reported corruption cases stalling most of the projects.
The Senate Special Committee on the CPEC has punched holes in Pakistan's Planning and Development Ministry saying it lacked vision and critical thinking as an institution. Also, mismanagement and lack of strategic planning caused several lapses, charged the committee. "The ministry could not coordinate and manage a huge project like CPEC. Departments were shifting responsibility to one another and that they lacked institutional collaboration," committee convenor Sherry Rehman told Pakistan's Parliament.
Waning public trust and graft claims
The trust most Pakistan nationals had in Chine and the CPEC pact has also gone down after over five years of very little achievement.
A committee formed by the Pakistani government found corrupt practices by Chinese power companies. In its 278- page fact-finding report, the Committee for Power Sector Audit, Circular Debt Reservation, and Future RoadMap' highlighted embezzlement of over $625 million in electricity generation. While China seems not to be in the mood to extend any financial loan, Pakistan had to sell a $2.5 billion-dollar bond after the resumption of a $6 billion bailout program with the International Monetary Fund.
With a struggling economy and the Covid-19 pandemic, Pakistan is not leaving any stone unturned in its quest to right mistakes brought by the eight-year pact and has opted to mend fences with India.
Pakistani Army Chief Javed Qamar Bajwa recently sent a clear signal that economic matters should be a priority for the country when he said "We stand firmly committed to the idea of mutual respect and peaceful co-existence. It is time to extend the hand of peace in all directions."
China had hoped to an ambitious pact would reduce its trade way from the existing sea route of 12,000 kilometres to 2,000 kilometres and strengthen the two countries trade relations.
CPEC was also to link China with nearly half of the population of the world.
And the Development of the Gwadar seaport would have allowed China's marine warships and trade ships to avoid Malacca Strait and allowing Beijing to keep an eye on American and Indian marine activities in the Indian Ocean.