What makes a good political leader?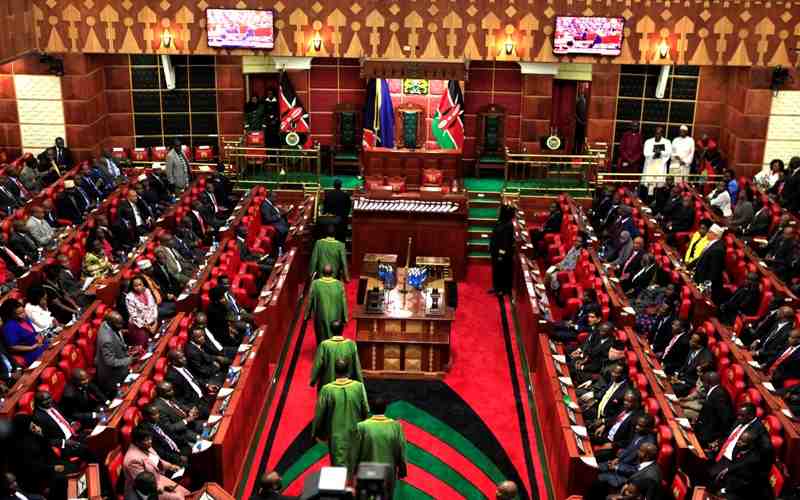 It has been argued that character, as opposed to political affiliation, often determines performance delivery in the political set up.
Listening to political conversations and debates, politicians largely share the view that integrity, accountability, honesty, and flexibility are key qualities in leadership.
This begs the question, why is integrity so difficult? What about accountability? Is it something to do with the politicians themselves or the political system they find themselves in?
Most analysts agree that politicians who possess integrity can be trusted because they never veer from inner values, even when it might benefit them to do so.
Flexibility for a political leader is about understanding the give-and-take aspects of politics, and the ability to find common ground.
Good politicians listen carefully to all sides, not only to hear arguments but to understand what it will take to reach a consensus.
This characteristic allows political leaders to recognize setbacks and criticism, to learn from them, and move forward.
In the current clamor for constitutional changes through the Building Bridges Initiative (BBI), this aspect is key towards building national cohesion.
For all these reasons, voters have been urged on several occasions to choose good leaders. But the big question is, what do we mean by good leaders? Are we interested in who the politicians are or what they bring to the role?
Does it matter whether they come from particular groups or are we interested in their abilities? Do we look into their track record? Or we just endorse based on peoples' perceptions? And what do we mean by being an 'effective politician?
Dr. Mukhisa Kitui, the current UNCTAD Secretary-General, was the Member of Parliament for two terms in Kimilili constituency (now divided into Tongaren led by Dr. Eseli and Kimilili led by Didmus Barasa). He was first elected to Parliament on a Ford-Kenya ticket in 1992, becoming the Opposition Chief Whip.
During his term as an MP, a chunk of the electorate branded him a non-performer owing to the poor state of affairs within the constituency i.e. road network, electricity connectivity, and health facilities among other issues.
Dr. Mukhisa later attempted to run unsuccessfully for Bungoma senatorial seat in 2013. At both the national and international level, Dr Kitui was perceived as an auspicious leader, having served as a Cabinet Minister for Trade and Industry from 2002 to 2007.
In the Kibaki administration, Mukhisa was a very effective leader.
He chaired, for two years, the Council of Ministers of the Common Market for Eastern and Southern Africa and the African Trade Ministers' Council. Based on good track record at national level as a minister, he was later appointed the General Secretary for UCTAD in 2013, purely on merit.
Likewise, during his tenure as the government spokesperson, Dr. Alfred Mutua was seen as the government's spin doctor.
On several occasions, he was criticized for alleged misrepresentation of facts and even denied some pretty obvious occurrences.
I guess this was the nature of this job and not the person because, after his exit, he clinched the Machakos governor seat.
Today, Dr. Mutua has expressed interest in seeking the top seat in the country.
Peter Kenneth's track record was also lauded during his tenure as Gatanga MP. His constituency was happy with his work and Gatanga was voted the best performing constituency nationally during his reign.
Since then, Kenneth has contested unsuccessfully for the presidency and Nairobi governorship, where Mike Mbuvi Sonko emerged the winner and was recently impeached over allegations of abuse of office and corruption.
Now, my question is, why did Nairobi reject the resourceful Peter Kenneth in the last general elections?
From those few illustrations, it is evident that the description of a good political leader varies from one level to another and sometimes it is greatly influenced by voters' perceptions. That is why a leader can be perceived as a non-performer in one jurisdiction but the same person is a hero in a different role. It would therefore do no harm to build greater awareness and understanding of what competence means in politics.
Geoffrey Maumo
Communications Consultant, Nairobi