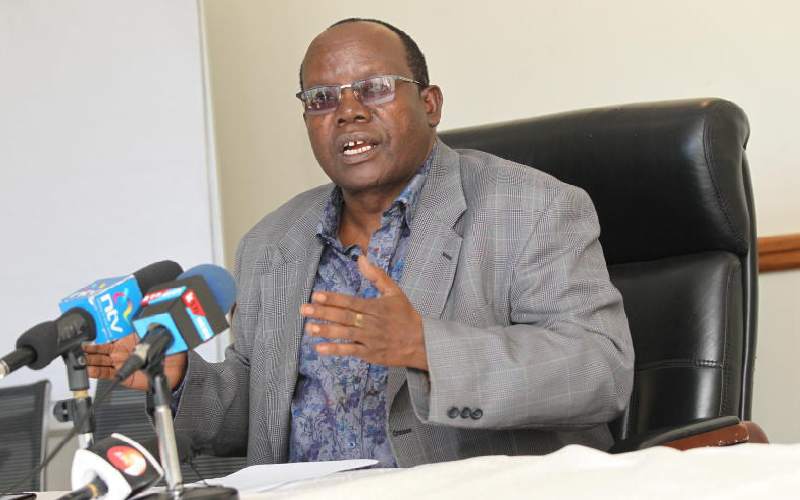 Fifa has postponed a meeting with Kenyan football stakeholders until May because of the coronavirus pandemic. The world football body had called the meeting to chart the way forward following a stand-off occasioned by the Sports Disputes Tribunal's (SDT) request that they constitute a normalisation committee to organise Football Kenya Federation (FKF) elections.
Though the circumstances are understandable, it is unfortunate that the meeting could not take off. It was expected that the forum would have offered a lasting solution to the impasse.
The decision by Fifa to allow Football Kenya Federation (FKF) National Executive Committee to stay in office beyond their term has complicated an already fragile situation. Many, including the government, are unhappy with the decision, with the Sports Cabinet Secretary asking the world governing body to respect the courts.
Fifa brooks no government interference in football matters, and even criticised FKF for subjecting itself to SDT.
Read More
"We would like to highlight that the FKF statutes do not expressly recognise the jurisdiction of SDT as being the ultimate arbitration forum at national level. Moreover, we note that the SDT is not a national arbitration tribunal in the sense of Fifa circular dated December 20,2005," read part of statement from Fifa Chief Member Associations Officer Veron Mosengo-Omba in its response to SDT on March 25.
According to Fifa, the SDT ruling had no binding legal effect on the body. Some understandably feel Fifa is employing strong-arm tactics on Kenya, and it is our wish that the peace-meeting should take place as soon as possible. The longer the delay, the more it hurts football actors, lovers and the whole sports fraternity.