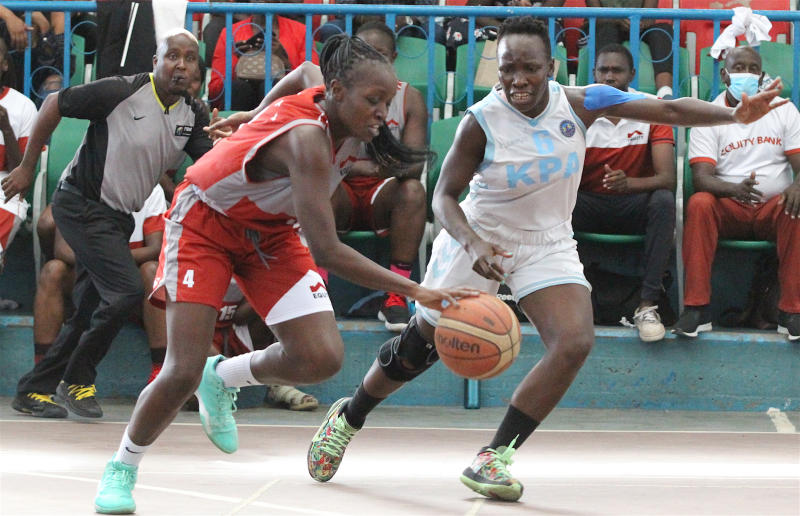 Kenya Ports Authority (KPA) kicked off their title defense on a high note after thrashing Storms 95-48 in their opening Kenya Basketball Federation (KBF) Women's Premier League match played at Makande Gymnasium in Mombasa over the weekend.
Vilma Achieng and Selina Okumu starred as the Dockers picked from where they left last season to inspire the Anthony Ojukwu lead the side to victory.
The dockers won their 15th league title after dethroning the former champions Equity Hawks 3-1 in the best-of-five series final in February to reclaim the trophy they last won in 2018.
In Nairobi, Zetech University Sparks sparkled into life in the second half after a 21-21 tie at the break to beat Strathmore University 54-32.
The students were led by Christine Akinyi and Mary Lisa who picked up 10 points each in that win.
At the same time, Bilha Akinyi and Lynn Saliamo impressed as Africa Nazarene University (ANU) hit Eldonets 61-52.
In the men's Premier League, former national champions Ulinzi Warriors hit Platinum Eldonets 66-53.
The soldiers led 34-21 at the breather but could not stem the Eldonets tide as the visitors took a 44-42 edge at the end of the third quarter.
"We had lapses, especially in the third quarter and our rotation was not good. But we cut on their shots in the last. We are not at our best but we are improving," said Ulinzi coach Bernard Mutoro after the match.