South Africa engulfed by tensions of three decades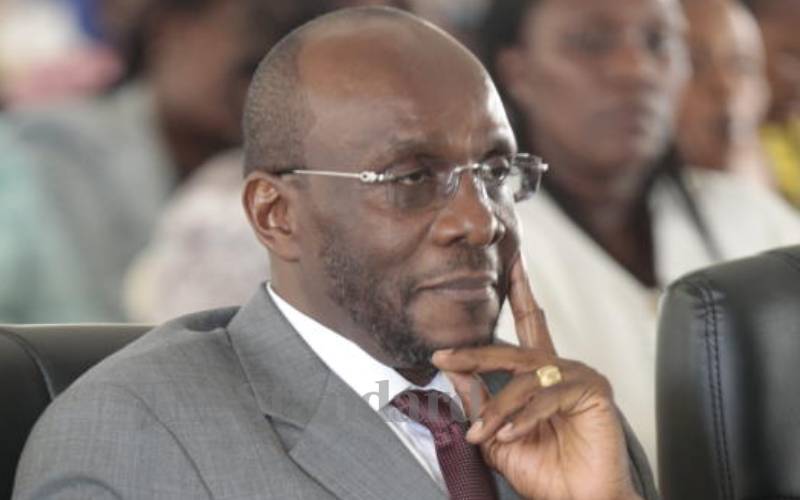 I have been reading an angry book about a country that has been burning. South Africa has been in the news for the wrong reasons. Former President Jacob Zuma was packed away for 15 months, for contempt of court.
He defied an order to appear before an enquiry into high-level corruption, during his tenure as president. Separately, another court case on corruption is waiting for him.
Zuma's Zulu tribesmen are angry. They have vowed to make their country a cauldron of anarchy. They have recently turned Kwazulu-Natal and Durban into furnaces. They have rioted and looted.
They have destroyed property. They are aggrieved that their man has been jailed. Here in Nairobi, I have seen some curious posts in the free-for-all social media.
Some sophomoric pansophists have accused entities they call 'activist courts' of making 'rash judgements without thinking about the social and political implications.'
Such soundbites are not uncommon in my country. The establishment, complete with its battery of legal minds, within government and without, is in the habit of bashing the Judiciary for what it calls 'judicial activism.'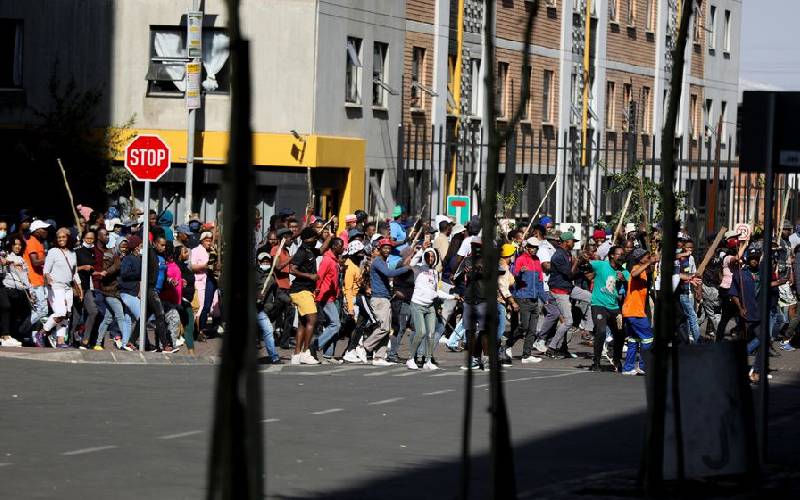 When the courts reach decisions adverse to the state and 'dreaded outsiders' you hear the words, 'judicial activism.' They say the courts 'should be sensitive to political implications.' They are basically telling us that some people are above the law. People like Zuma are untouchable. They should not be jailed, regardless of what crimes they may commit. The courts should at all times think of the zombified mobs around them and the fires they could light to burn the country, when court decisions temporarily wake them up from their stupors. Now, this is the perfect gangster and warlord mentality.
Gayton Mackenzie's book is titled Kill Zuma By Any Means Necessary [E1]. McKenzie's book is not a death warrant against Zuma. It rather claims to be an exposé of 'successive schemes to kill President Jacob Zuma' by a world of capital gone awry.
In the writer's eyes, Zuma is the only barrier between greedy capitalist conspirators and the people. President Cyril Ramaphosa is cast as 'the worst thing that could happen to South Africa.' And the book is an unapologetic diatribe against him. It came out in 2017, shortly before the party meeting that elected Ramaphosa the ANC president.
McKenzie is a hotchpotch of contradictions. He is easily the perfect symbol of what has gone wrong not just with South Africa, but the entire continent. The man is a self-professed 'reformed criminal.' He has been a bank robber, a convict and a self-declared gangster. He rose to reformatory fame when he raised the till on corruption in South Africa's prisons, where he was a perpetual inmate. He got out on parole and went on to become a multi-billionaire businessman.
This businessman is now a famous politician, a political party owner, motivational speaker, and the author of popular rags to riches narratives. His other books include titles like A Hustler's Bible, The New Testament, The Uncomfortable Truth, and Trapped.
Some teach you how to become rich quickly. He has rubbed shoulders with everyone who counts in South Africa, and made billions of rand. His book on Zuma went viral in social media because of its 'prophecy' that South Africa would burn and sink under Ramaphosa.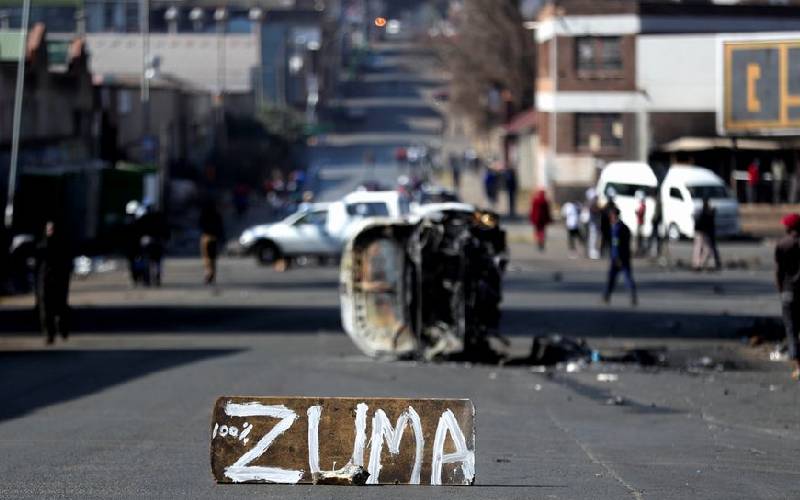 Some have called what is throbbing in South Africa the birth pangs of a revolution. Far from it. No revolution is coming to Mandela's country anytime soon. What we are witnessing is an elite intra-class struggle. The tensions of three decades are bursting into the open. Eaters have dared to throw one of their own into the dungeons.
As usual, there are what social science calls 'useful idiots' imagining that it is their war. It is not. They are only cannon fodder. Meanwhile across Africa, warlords are watching.
They hope that Zuma will be freed. Ramaphosa should dig in for the long haul. In future, someone else will investigate the Ramaphosa regime and do the needful, if necessary.
-The writer is a strategic communications advisor. www.barrackmuluka.co.ke