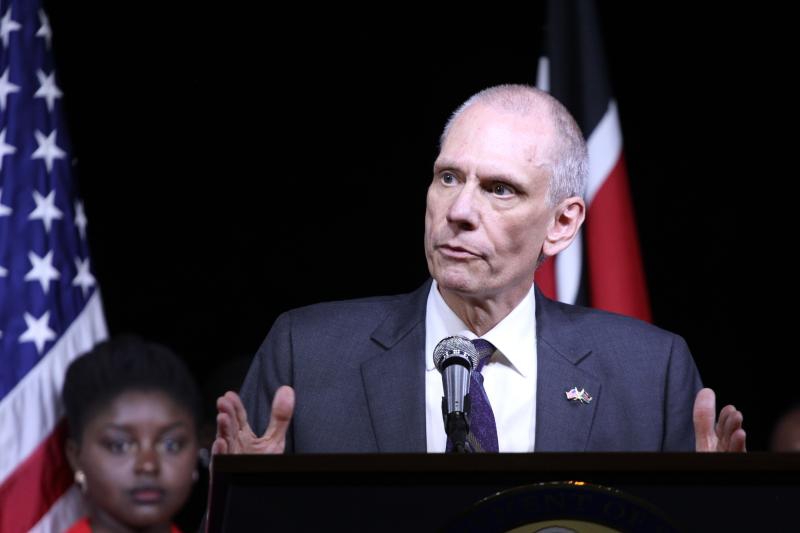 By Robert F Godec | 3 years ago
Kenya-American friendship set to grow stronger based on respect and dialogue
As Kenya marks its 51st Jamhuri Day, Kenyans have a lot to celebrate. In recent years, Kenya has been on the move. Manufacturing and retail are expanding, and the country has a vibrant telecommunications market. Kenya is building infrastructure, and more Kenyans have access to education and health care.
Robert F Godec | 6 years ago
Lessons from the US about unity, progress
Two hundred and thirty-eight years ago, the Declaration of Independence marked the beginning of the American Revolution. It was also the beginning of a movement that is still transforming the world – the beginning of a long march toward freedom for people everywhere.
ROBERT F GODEC | 7 years ago
Let's support Ukraine bid to end crisis
Since last November, the people of Ukraine have been striving to define their own future. In the process, they have become a symbol of courage and peaceful change for the whole world. The international community remains united for Ukraine, respecting Ukraine's sovereignty and territorial integrity, and giving its citizens the space and the support to determine how their country will be run.
Robert F Godec | 7 years ago