NTSA digital system bearing fruit
OPINION
The process, which started with a directive that all payments to Government be digitised, would later be concretised with the formation of a Task Force for Government Digital Payment (GDP).
By Francis Meja | 5 years ago
Cleaner transport systems will reduce deaths
On the lips of many Kenyans today is talk about respiratory track illnesses. The irony of it all is that there is a fair body of knowledge of the causes of such illnesses but little is being done to nip the cancerous ailments in the bud.
Francis Meja | 5 years ago
Inspect all motor vehicles to reduce road accidents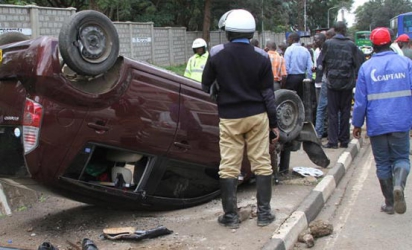 As the country mourns the deaths, families and friends of victims of road carnage have suffered the most; separated for ever from loved ones and bearing many other physical, psychological and economic consequences.
Francis Meja | 5 years ago
Traffic offences: A case for instant fines
To operationalise the use of the schedule of minor offences, the NTSA is in the process of amending the police notification of traffic offence form to provide for the payment of fines for those who plead guilty through the current payment technologies such as mobile or electronic payment systems.
Francis Meja | 6 years ago