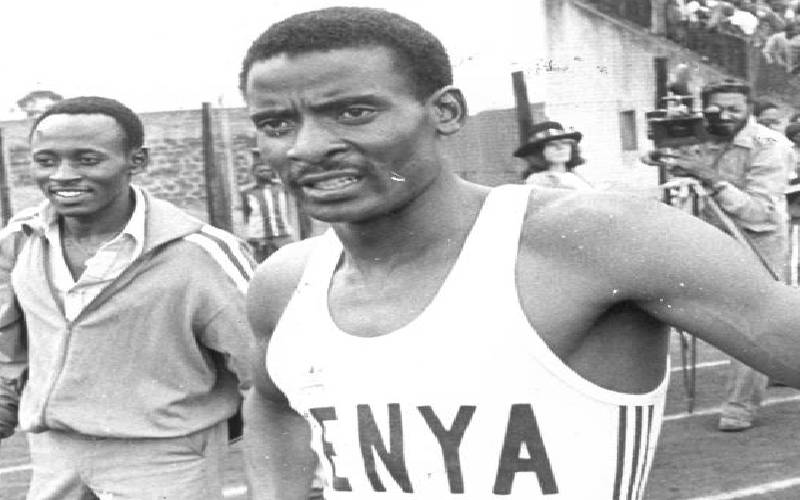 Legendary middle-distance runner Dan Omwanza is dead.
Omwanza died at the Rift Valley Provincial General Hospital on Wednesday night where he had been admitted with high blood pressure after suffering from a stroke according to his second wife Esther Omwanza.
Omwanza who had two homes, one at Nakuru's Teachers Estate and another one in Kisii, died aged 74 years leaving behind 13 children (eight girls and five boys) from two widows in Jemimah Gesare and Esther Omwanza.
Omwanza, a former military man who later worked for the Kenya Posts and Telecommunication Corporation (KPTC) was in Kenya's athletic sprint squad that had qualified for the 1976 Montreal Olympics alongside sprinter John Mwebi who was also a soldier.
Mwebi was to take part in the 100m and 200m while Omwanza had qualified for the 800m.
However, Kenya was among a few dozen countries that boycotted the 1976 Olympics owing to the refusal of the International Olympic Committee (IOC) to ban the New Zealand rugby team.
The 1976 Montreal Games were marred by an African boycott involving 22 countries which was organised by Tanzania to protest the fact that the rugby team had toured apartheid South Africa and that New Zealand was scheduled to compete in the Olympic Games.
Omwanza is credited for having represented Kenya in a number of international races in his athletic life that spanned a decade as an athlete and two decades as an official.
He was to be in Kenya's 4x400m relay squad that won a gold medal in the 1972 Munich Olympics in West Germany but was dropped at the eleventh hour for unexplained reasons.
Omwanza was replaced by reserve athlete the late Julius Sang' in a final squad that had Robert Ouko (also deceased), Charles Asati and Hezekiah Nyamao, a move brought anxiety to the squad.
Omwanza is also the father of another long-distance runner Beatrice Omwanza who competed in the marathon and half marathon races at the World Championships between 2003 and 2005 recording a personal best of 2:27:19 hours.
Her biggest achievement in her career was a win at the Paris Marathon in 2003.
She also won the Turin and Reims Marathons.
Yesterday, Mrs Omwanza said friends and relatives would be meeting at his Nakuru home for burial arrangements.