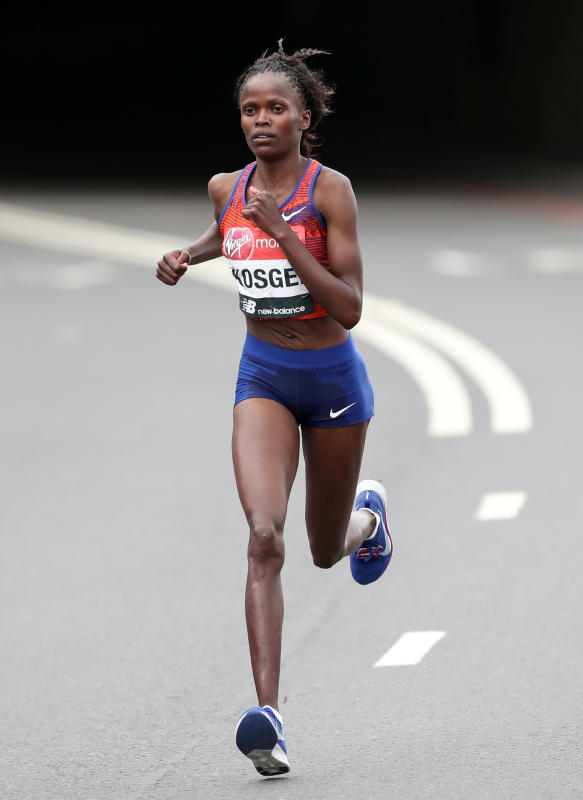 It is just a matter of hours before the 41st edition of the London marathon-a race that will be run on a flat course with numerous historic locations.
Apart from the high-status titles, a hefty prize money and time bonuses will be contested in tomorrow's race as the world's finest marathoners clash in London.
From London's most iconic view, the Greenwich Park, to the scenic Waterloo Bridge, to the Big Ben and Houses of Parliament and to the finish line at The Mall, earning the prize money and the bonuses will perhaps be in the mind of every road race.
According to the race organisers, top finishers will share Sh34.5 million in prize money, with winners pocketing Sh6 million.
On top of the Sh6 million prize for the winners in each category, a marathoner can bag another Sh2.7 million for shattering the course 2:02:38 record set by world record Eliud Kipchoge in 2019.
There will also be Sh13.8 million for an athlete who breaks the 2:01:39 marathon world record set by Kipchoge in Berlin three years ago.
In the bonus structure, an athlete is likely to return home with good money even without a podium finish.
For example, Sh16.5 million will be up for grabs for marathoners who will run under 2:02 in the men's marathon. No athlete has ever clocked Under 2:02 in London.
Khalid Khannouchi of the United States was the first man to break a marathon world record in London. He ran 2:05:38 in 2002.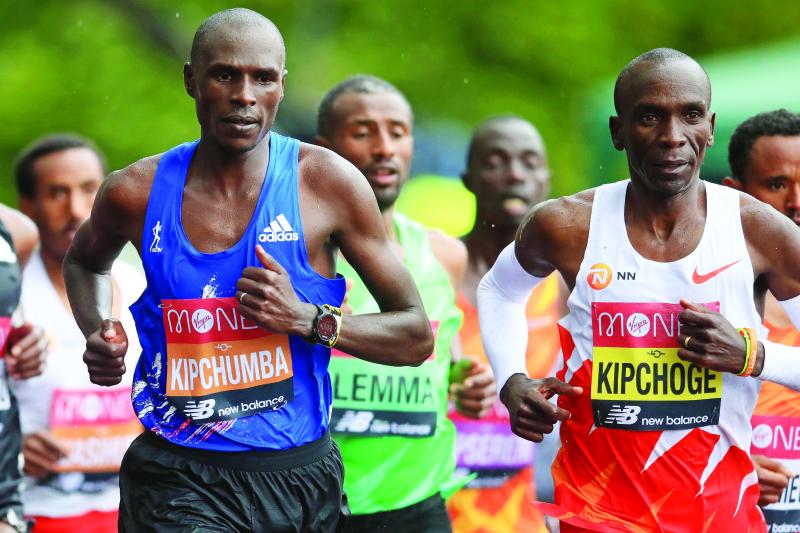 Last year, Shura Kitata of Ethiopia, who will be defending his title tomorrow, timed 2:05:41 in a harsh weather that negatively affected Kipchoge, the defending champion, pushing him to the eighth place.
There will also be another hefty package of Sh11m, Sh8.2m and Sh5.5m for athletes who will cross the finish line under 2:03, 2:04 and 2:05 respectively.
This year's edition has seven men who have run under 2:04 during their road race careers. There are also three men who have recorded sub 2:03 and they are Kenya's Titus Ekiru, Ethiopia's Birhanu Legese and his compatriot Mosinet Geremew. Ekiru is fresh from writing history this year. He ran the fastest ever marathon in Italy, finishing in 2:02:57 as he successfully defended his Milano Marathon title, setting a new course record.
Apart from Ekiru, Vincent Kipchumba and Evans Chebet are the other Kenyan guns seeking to fly back home with the huge awards. Kipchumba lost to defending champion, Kitata (of Ethiopia), by just a second in 2020 while Chebet boasts of 2:03:00 personal best.
Chebet won Valencia marathon last year and will be eying a share of the London marathon prize purse.
"I know that Ethiopians tactically stay behind a little until the last stretch. A lot of energy will be required for the finish," Chebet said two days ago.
In the women's race, world record holder Brigid Kosgei who is fresh from winning silver at the Tokyo Olympics is going for a hat-trick in London. Kosgei will be seeking to defend the titles she won in 2019 and 2020.
"My body was very tired [after the Olympics] but I did a lot of correction until I became okay. That's why I've come to London to try to do my best," Kosgei told World Athletics.