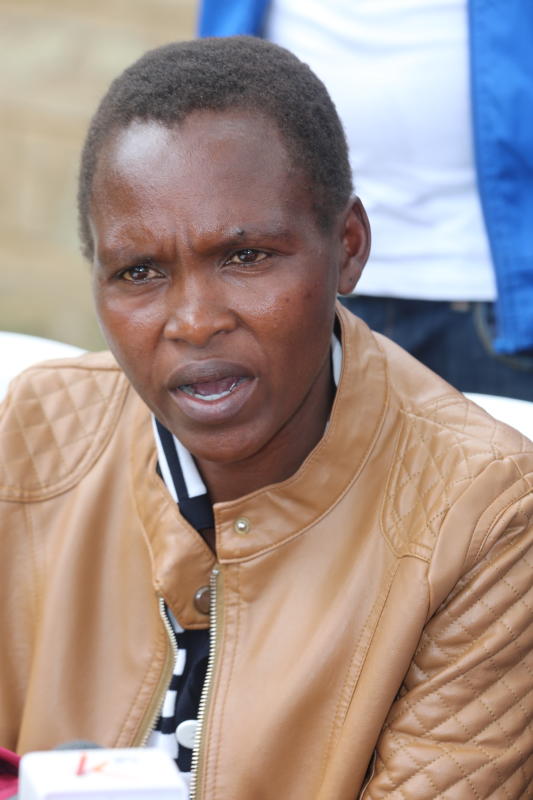 She says she is clean and accuses world anti-doping body of giving wrong results
Former Sydney Marathon champion Mercy Kibarus has exuded confidence of being cleared over doping allegations.
Kibarus, who was suspended by World Athletics Integrity Unit, maintains that she is clean and she will fight to repair her tainted image.
She describes her doping accusation as a setup.
Kibarus was slapped with a provisional suspension on December 5, last year after she allegedly tested positive for a prohibited substance – orandrosterone.
The former Eldoret Family Bank half marathon winner questioned the World Anti-Doping Agency (Wada) testing process, pointing out inconsistencies she believes cast doubts on the accuracy of her test results.
From allegations of inconsistencies in sample seal numbers to sample gravities and questionable transportation as well as storage of her samples, Kibarus raises doubts of a process that will likely culminate in her being banned.
Her urine and blood samples were collected in South Africa on September 13, last year. She was in the country to compete at the Sanlam Cape Town Marathon on September 15.
Kibarus claims the gravity of the samples taken on September 13 was recorded as 1.005, but in the Athletics Integrity Unit (AIU), the gravity is recorded as 1.006.
She said the inconsistency is an indication of a doubtful testing process.
"I want AIU to hasten my case because I have noticed several errors in the testing process. Athletics is my only career and I request for fairness," the athlete said.
Kibarus had competed at the 2019 Seoul marathon in March 2019, finishing sixth. She attempted to battle for honours at the Gold Coast marathon later in July but failed to finish the race due to a hamstring injury.
A shocked Kibarus said she took part in Macau marathon in China, 75 days after the race in South Africa and her in-competition test turned negative, yet the September sample was positive for the banned substance.
"I have never used banned substances in my entire life. There was a time I was sick and was denied Visa to travel to South Korea and was accused of doping. I was sick at that particular time and I had a doctor's report. Later, a Doping Control Officer (DCO) approached me with a document to sign," she explains.
"I told the official to give me time to look for someone who would help me interpret the document. I was told that I was required to sign a form to deny that I was not sick. I knew someone was out to fix me," she alleged.
Kibarus who claims to have consulted a science research organisation says her sample number was recorded as 44456412 during sealing but in the AIU report, the sample is documented as 4456433.
She says she will seek an explanation of change of the sample numbers during her defence.
On the alleged variance on the gravity of samples, the runner said she has asked AIU to justify the discrepancy but the answer was not satisfactory.
She claimed the discrepancies is an indication of poor handling and transportation that may have subjected the samples to tampering and called for a thorough audit of the Wada testing process.