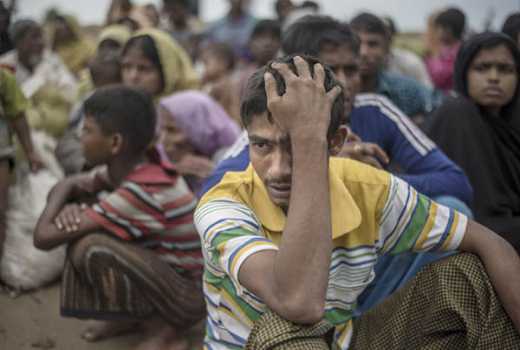 On Tuesday, Bangladesh said that it would complete the process of returning the thousands of Rohingya Muslims who had fled a conflict in Myanmar within two years, following a meeting of the neighbours.
The bilateral repatriation plan, which Myanmar said would begin next Tuesday, was greeted with some scepticism from NGOs, who said it did not adequately address questions of safety, livelihoods and permanent resettlement.
A statement by the Bangladesh foreign ministry said the return effort envisages "considering the family as a unit," with Myanmar providing temporary shelter for those returning before rebuilding houses for them.
Bangladesh would set up five transit camps to send Rohingyas to two reception centers on the Myanmar side of the border, the statement said.
"Myanmar has reiterated its commitment to stop (the) outflow of Myanmar residents to Bangladesh," it said.
Read More
The statement also called for repatriation of orphans and "children born out of unwarranted incidence", a reference to cases of rape resulting in pregnancy, a Bangladesh foreign ministry official said.
The rape of Rohingya women by Myanmar's security forces was widespread, the United Nations and activists say. The military denies it was involved in any sexual assaults.
The crisis erupted after Rohingya insurgent attacks on security posts on Aug. 25 in the western state of Rakhine triggered a fierce military response that the United Nations denounced as ethnic cleansing. Some 650,000 people fled the violence.
The military denies ethnic cleansing, saying its security forces had mounted legitimate counter-insurgency clearance operations.