U.S., allies target Islamic State with 21 strikes in Iraq, Syria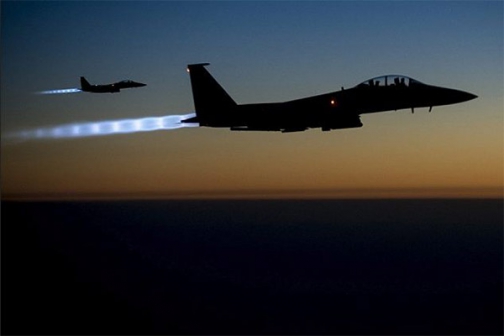 The U.S.-led coalition staged 21 strikes on Wednesday against the Islamic State militant group, according to the coalition leading the operations in Iraq and Syria.
In a statement released on Thursday, the Combined Joint Task Force said it conducted 17 strikes near seven Iraqi cities, including Hit, Mosul and Sinjar. Altogether, the strikes hit nine tactical units as well as a headquarters and a financial headquarters used by the militants, among other targets.
In Syria, four strikes near Ar Raqqah and Mar'a hit an Islamic State tactical unit, a fighting position and an oil pump jack. Two strikes near Al Hawl had "inconclusive results," the task force said.