A banner year for film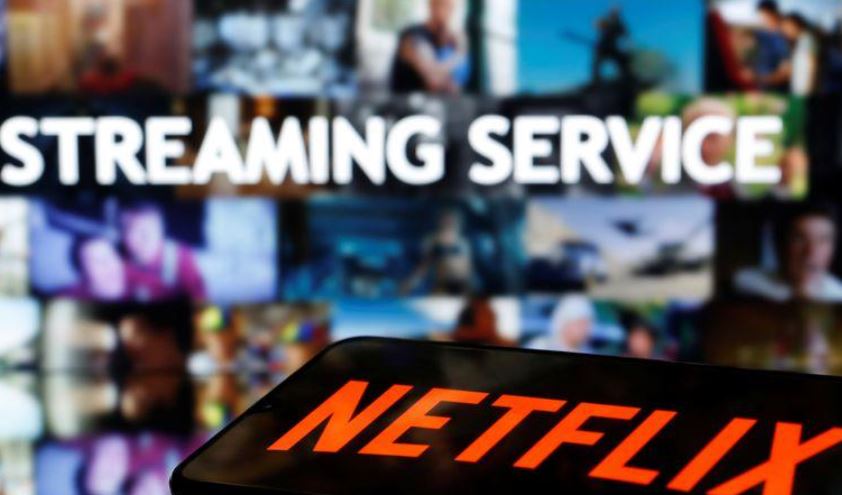 The film, which boasts a full Kenyan cast, follows nine hard-core prisoners as they strive to stay alive when they realise there is a mysterious killer lurking in the shadows. The film, directed by Kenyan filmmaker Victor Gatonye, has an extensive cast of Riverwood stars, including Robert Agengo and Cajetan Boy as well as Mwaura Bilal, Arabobron Nyyneque, Xavier Ywaya, Shiviske Shiviski and Andreo Kamau. It is produced by SensePlay in partnership with Film Studios Kenya, Bingi Media and Ogopa Inc.
Surprisingly, Netflix was not the primary market according to director Gatonye, who has won several awards including Kalasha Awards Best TV Director. They intended to go to theatres across the country and Eastern Africa, but with Netflix, they can now be able to break even quicker than predicted and plan for the next project.
Gatonye says the core message of the film is simply getting up and doing something.
"This movie is about someone rising from being a victim and doing something. The film is more than art, it's a business for us that we hope to sustain for years," he adds.
It is a product of a group of friends from different productions; music, commercials and TV who brought together their synergies to create 40 Sticks. As a thriller production funded and created entirely by Kenyans with a diverse Kenyan cast, 40 Sticks is certainly something of a novelty that will likely draw audiences for that reason alone.
"The executives from the film have never produced a movie, but are great marketers in the world of music, which is part of its success," says Gatonye, adding that creating films for business as much as entertainment is his plan for future productions. 40 Sticks is produced by Sarah Hassan, who is not new to our screens having starred as Tanya in Tahidi High a decade ago. She has since then worked on various films as a producer and actress, including Plan B (2019), Reflections (2020) and How to Find a Husband (2015). The Company You Keep (2018) is a short film she wrote, produced, co-directed and acted in while studying film in California. She says working on 40 Sticks was a risk, seeing as thrillers are not a popular genre in Kenya.
"We took a chance on it, but it paid off. The message here really is to dare because no idea is too big or too small," she says.
Filming 40 Sticks was done in 16 days, 12 of which were at night braving encounters with baboons, pesky safari ants and injuries during action scenes, but the movie itself has been in the works for months. Hassan says she feels grateful that despite being eight months pregnant at the time, the pregnancy was unproblematic and she was on set from start to end.
"It was crazy because 80 per cent of it was shot between 5pm and 6am. But the challenge was fun. When you have a professional cast and crew, everything is absolutely fantastic," she adds. Sarah is already working on the release of 'Just in Time', a film she created with Nigerian filmmaker LowlaDee.
Gatonye and his team were keen on getting people who had worked with filmmakers from around the world, taking the knowledge and spinning it to make an original art piece. He worked with two resident creatives, Voline and George, with whom they took over a year looking at scripts and trying to avoid going for the usual 'safe film' that is perceived to be what the market wants.
"There is a big hook in the film about originality that everyone watching should look forward to," he adds.
The highly-anticipated film was shot in Nairobi across five locations in February 2019.
Will Netflix resuscitate the Kenyan film scene?
The world's leading internet entertainment service, Netflix, acquired several other Kenyan films this year.
Nick Mutuma's coming of age drama, Sincerely, Daisy had its highly anticipated premiere on Friday, October 9 while other Kenyan films like Tosh Gitonga's rom-com Disconnect on October 16 and Tom Whitworth's Poacher have also found a home on Netflix.
This was a big feat for Kenya, having only had Veve on Netflix, which aired back in 2014. Kenyan filmmakers have always been faced with the challenge of finding active film distributors and once a film is done deep pockets are needed to get it to the big screen.
"Having the film on Netflix is quite rewarding. We have global footing and the brand Netflix is quite useful considering the attitudes of people. Our actors also now have a portfolio boost," says Gatonye. 40 Sticks is only his second feature film as director and he is currently working on the KINA TV series. Gatonye also worked as a content director on Tusker Project Fame, and was a selection judge for Big Brother.
But as Netflix co-founder and CEO Reed Hastings announced plans to roll out globally at a CES 2016 keynote, it was only a matter of time before Kenyan filmmakers made it to the international space. It will, however, not come without its share of challenges. For one, 85 per cent of people living in Africa survive on less than $5.50 dollars a day, according to the World Bank. Netflix's flat global price is thus too high for a huge demographic. Secondly, Kenya as with many African countries, still struggles with infrastructure and energy resources. Power cuts, high data costs, and slow broadband are still major parts of navigating business in African cities. However, this should not dissuade content creators. Despite the challenges, Netflix projects African streamers will earn $1.2 billion a year by 2025. A 2019 report from Research & Markets backs this, naming Sub-Saharan Africa as the world's fastest-growing TV market.
"Netflix brings another avenue for creatives to showcase their works. It gives motivation to filmmakers and actors to create and more people to get work. We can take risks and do more," says Sarah.
With a Kenyan crew and a full Kenyan cast, 40 Sticks allows for Kenyans to tell their own story and control their narrative especially to the international audience. Previously, African films like Beyoncé's Black Is King or Ryan Coogler's Black Panther, though critically acclaimed, tell a skewed view of what Africa is. Traditions and cultures are often misinterpreted and even the accents are wrong, mostly built to match Black American's view of what the continent is and amplify their nuances. 40 Sticks and the Kenyan films before it prove that it is indeed time for Kenyan filmmakers to step up their game and seize the opportunity.
Realness Institute & Netflix new partnership on Episodic Content
Such opportunities have already started to stream in as Netflix enters the African space.
With the global streaming platform enjoying the massive success of its first two African original series, Queen Sono and Blood & Water, the appetite for fresh African content continues to build. Realness Institute earlier in the week announced its partnership with Netflix to create an Episodic Content Development Lab for writers in Kenya, South Africa and Nigeria.
The Writer's Lab submission that will go live at the end of November on realness.institute/episodic-lab will be open to writers from Kenya, South Africa and Nigeria with Film and TV experience in any genre or language.
Kenya's Dorothy Ghettuba, Netflix's lead for African Original Series says, "At Netflix, we believe that great stories come from anywhere and can be loved everywhere. We strongly believe that Africa has a wealth of untold stories." adding, "As we grow our slate of Originals in Africa, partnerships with organisations like Realness will help us achieve our goal of investing in writers who will bring diverse genres of authentic, local stories that cater for every mood and will ensure our members see their lives reflected on screen."
The six writers selected to work on projects developed and commissioned by Netflix will be paid a stipend of $2,000 per month (Sh218,680) to participate and will be expected to be available full time for a period of three months, from June to September 2021.
The global streaming service, Netflix, was previously perceived as an unachievable feat for filmmakers and writers. With the content lab brought closer home, the opportunity to write internationally has now been delivered on a silver platter. The South African-based non-profit organisation, Realness Institute has delivered five editions of its Screenwriters' Residency and, in 2020, the first Creative Producer Indaba as a Development Executive Traineeship.
Kalasha International Film and TV Awards nominees unveiled
Late in the week, the Kenya Film Commission (KFC) unveiled the nominees for the 10th edition of Kalasha International Film and TV Awards. Kalasha Awards is an annual event that recognises and celebrates exceptional talent in the film and TV industry in Kenya. This year, the call for submission attracted 1,036 entries in the various categories, including the newest entrant, the Best Children Production category.
"At the beginning of this year, it seemed as though Covid-19 would halt production and affect content creation altogether; however, our TV shows are on the rise and Kenyan films are being premiered on global platforms," KFC executive officer Timothy Owase said, commending the resilience of Kenyan filmmakers who have continued to make huge strides in these trying times.