Plan to save spotted hyena and lion mooted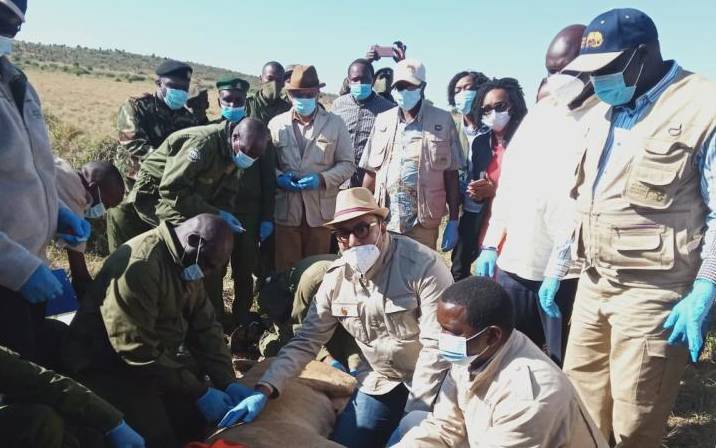 The government through the Ministry of Tourism is planning to save the lion and hyena from getting extinct in the next 20 years.
In a bid to save the "King of the Jungle" and the endangered spotted hyena whose numbers have been dwindling, the government has launched 2020/2030 recovery and action plan for the two species. During launch of the initiative, Tourism CS Najib Balala said he will ensure the plan is implemented to save the ecosystem.
The number of lions as per the action plan has slightly improved from 1970 to the current 2,489 for the last two years. However, the lion remains greatly endangered due to human-wildlife conflict.
The Masai Mara Game Reserve leads in the number of lions, with 300. "Lion is an iconic cat that is majestic in the savannah and declining numbers are worrying due to people killing/poisoning the two predators," the CS said.
He said that the lion and hyena were victims of human activities, adding that leaders should educate locals on existing compensation schemes.
The CS said that for the last five years, the government has spent Sh1.5 billion to pay victims of human-wildlife conflicts.
Balala also gave the Narok County Government notice to create the Maasai Mara Management Plan for gazettement.
"We have been talking about the Masai Mara Plan for the last 15 years. With the legal plan in place the conservation will be assured," he said.
Governor Samuel Tunai hailed the recovery plan, terming research as the way to go in conservation. "The government should have a central wildlife research centre to avert distortion of data," he said
Tourism PS Fred Segor called on Kenyans to embrace the 'ugly-looking' spotted hyena and shun the negative image about it to save it from extinction. "There has been a negative perception of the hyena without recognising its role in the ecosystem. Hyena rids the ecosystem of rotten prey," he said.
The event was also attended by KWS General Brigadier (Rtd) John Waweru.