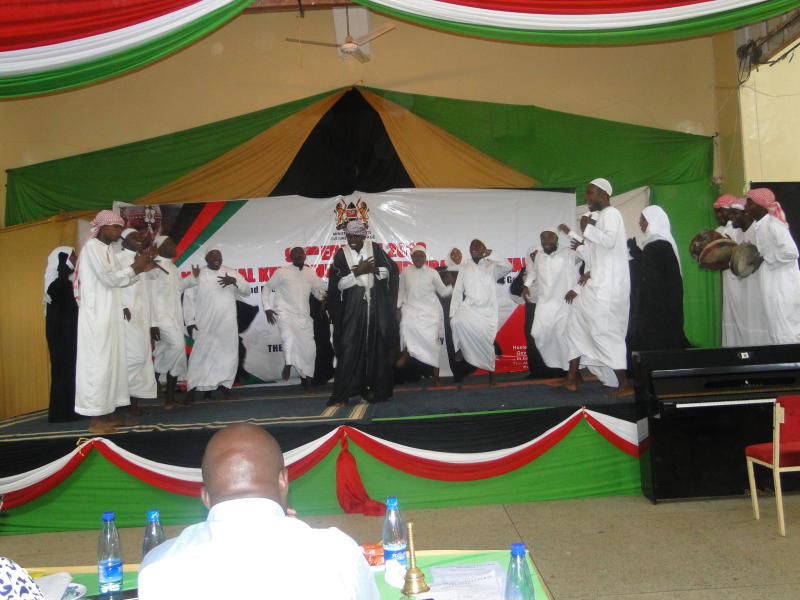 The importance of peace and reconciliation towards realisation of sustainable development goals was the dominant theme during yesterday's performances in the ongoing Kenya National Music and Cultural Festival.
Messages that encourage hard work were showcased through folk songs and individual narrative pieces during the second day of the festival that runs for the next seven days.
The event will be officially opened today by Siaya Governor Cornel Rasanga.
Mulembe Africa Choir from Kakamega County moved the audience with their song 'Mulembe' that extolled the value of living in harmony.
The Siaya County Government Staff Choir sang 'Yesu Wendo'. "When you have Christ in your life, everything will be fine," said Moses Oyuga, the choir trainer.
Read More
A song titled 'Kengele' by Mumias East Teachers Choir from Kakamega County espoused the virtues of honesty and integrity in society.
"When you are given a seed to plant, do not keep in your granary but use it well for others to benefit, too", the teachers sung.
Seme Kit Mikayi Cultural Reconnaissance from Kisumu County performed a traditional folk song that poured ridicule on cowards and praised the bold.
Parents were also urged to encourage their children to embrace their vernacular languages and to adopt cultural practices which are not retrogressive.
Jamii Action Centre group from Kwale County presented a Digo song titled 'Mvula', adding to the list of instructive pieces exhibited on stage to encourage hard work.
"It encourages people to go to their farms and grow crops. It promotes cultural heritage. Rain was a sign of good things to come and signaled the onset of hard work. People would produce their own food and not rely on foodstuff bought from the market like it happens today," explained the group's trainer Elizabeth Ngare.