Indian film makers meet Kenyan counterparts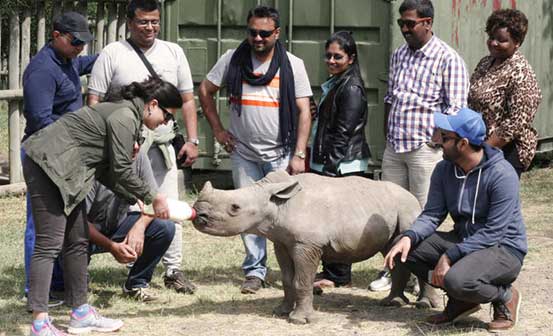 The Kenya Tourism Board (KTB) is hoping use the big Asian community in Kenya to attract film makers from India.
KTB chief executive Jacinta Nzioka said they expect an increase in the number of films shot in Kenya in the next two years, which she said will increase tourist arrivals from India.
"The 2015 tourism statistics saw India overtake Germany to become Kenya's third top performing source market after the UK and US. We are keen to leverage further on Kenya's diverse products and the huge Indian settlement, which gives us a great competitive advantage to increase our market share," she said yesterday.
Following the participation of KTB at the India International Film Tourism Conclave (IIFTC) earlier in the year, seven top Bollyhood film directors visited Kenya and have been in the county since June 17.
This was an opportunity for Kenya to showcase her potential as an ideal filming destination.
"We welcome the producers to the country and we are certain that this is just the beginning and Kenya will turn into a household name for the Bollyhood movie makers," Nzioka said during a reception at a Nairobi hotel yesterday where producers from India met locals film experts.
The group's tour itinerary included a site visit to Samburu National Reserve and Hell's Gate National Park. They also went to Crescent Island by boat, where parts of the film Out Of Africa was shot. The latter especially stood out for the producers who were thrilled to walk freely among wildlife.
Kenya Airways and the Kenya Film Commission are key partners in the venture.
This comes just days before Kenya hosts two key international meetings, including the United Nations Conference on Trade and Development.
England hold no fear for Iceland boss Lagerback
Lagerback enjoyed plenty of success against England in nine years as Sweden coach and believes a similar familiarity with the Premier League could help Iceland pull off a monumental upset in their debut major finals.