Who will stop greed rampage in Kenya's publishing industry?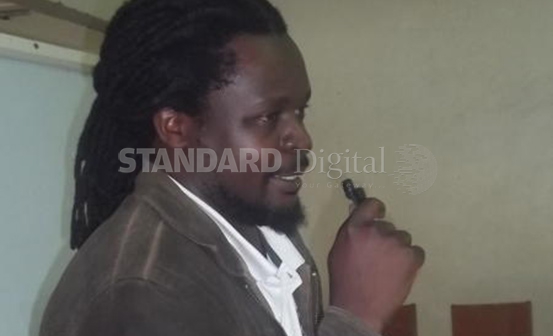 I revisit this matter (And it remains a hundred times more important to me than the kind of 'kennel logic' where I begin by vomiting my total agreement with the other person's position, the irrelevance of it gets smeared on hardworking Kenyan historians, and then, without my really knowing it, I lean on a body of evidence as wound-ridden as Lazarus' to lap back my argument).
My genuine fear is that nothing short of government intervention will end the painful injustice going on in Kenya's publishing industry. Including music, but that's a story for another day.
No. I have no grudge against Kenyan publishers. All are my friends. Indeed, Kwani Trust, which I have hit many times, is my foremost chum. My grousing is therefore only corrective. I bring back what I wrote about Kwani Trust in the past because it seems relevant to what we discovered on January 20, a trend which might be true for every Kenyan publisher. I did write in this newspaper on May 9, 2015: "Tale of Kasaya was published in 2010; Kwani stated the total number of copies at 1 500; the wholesale price to bookshops was Sh450; Kwani confirmed that the author, Eva Kasaya, was entitled to 16 per cent per copy. All the copies had been sold, except the 28. At that rate, we agree that the author should pocket Sh105,984 (16 per cent on 1,472 copies at Sh450 a copy)...When we asked the author how much royalty she had so far received from the dynamic publisher, Ms Kasaya stated very clearly:
"Sh30,000 or slightly more" (out of a possible Sh105,984; Kwani endorsed the figure). The only money the author is waiting for from the 28 copies sold on that day is Sh2,016. Added to "Sh30,000 or slightly more," the amount of money Kasaya will have received from her book is Sh32,016."
Based on the this, we concluded that Kwani Trust could not account for over 70 per cent of Kasaya's money. Objective caution demands that we treat the above scenario as an isolated case. And it's unfair to assume that a single publisher represents all. I agree. There might be publishers who stand for a certain minimum level of financial openness, and therefore I will later test my hypothesis on a different mainstream publisher. Till then, I stick to Kwani Trust – which brings me to Stanley Gazemba's The Stone Hills of Maragoli (2002).
January 20 found me at a venue where the last 10 copies of Mr Gazemba's important novel (because it won the Jomo Kenyatta Literature Prize in 2003) sold out. We asked Kwani Trust how many copies of the book were printed. They said, "2,000 copies." We asked the selling price to bookshops. Kwani said, "Sh450." We asked what percentage was due to the author. They said, "20 per cent" (I will always congratulate Kwani Trust on giving a higher percentage than any other Kenyan publisher).
I already observed that the only remaining copies were 10. Meaning the rest (1,990 of 2,000) had been sold to bookshops. At that rate, Gazemba should have received Sh179,100 (20 per cent of Sh895,500 (Sh450 x 1 990 copies)). If the author was waiting for any royalty from his publisher, then that was Sh900 only (20 per cent of Sh4,500 (Sh450 x 10)).
A very emotional moment followed when we asked the author how much royalty he had so far received. I think I saw a film of tears on Gazemba's eyeballs, and his voice shook. He said, "Mh, enough for only breakfast, lunch, and perhaps supper at a city hotel." But we wanted an exact figure, so we cajoled till the author said, "Certainly not more than Sh10,000." The publisher looked nervous. But he concurred, adding only that, "Gazemba. And that other day I called you to pick your Sh7,000 cheque?"
I distrust authors in the same way I do publishers. For the sake of fairness, therefore, I add the Sh7,000, in case the author forgot about it. That gives us Sh17,000. To wipe out any feeling of unfairness on the publisher, I'm willing to double the figure to Sh34,000. Now join me in acknowledging how, even at that rate, Kwani Trust will have paid only 19 per cent of what it owes the author (Sh34,000 of Sh179,100).
Let me clarify: the unpaid 70 per cent (in Kasaya's case) and 81 per cent (in Gazemba's case) is a fraction of that mythical 10 per cent which a deadly epidemic of editorial rabies imposes on greedy publishers and their editors to bark about every passing Saturday. When they hoot about 10 per cent, these Tasmanian Devils never tell you that their inefficiency rate is over 70 per cent.
Perhaps I'm being harsh on Kwani Trust, so let me try a mainstream house known for publishing a series of Kiswahili texts targeting schools. I come to it because a publisher has always cried to me, "Ah, 10 per cent is what Obama gets, it's what Bill Clinton gets, it's a universal figure. Ask writer X, he carries home close to Sh1 million every year."
Ignorance
I finally called author X, and discovered the following: a) he has written close to 30 school texts; b) he is in total darkness regarding the copies of every text printed; c) the author totally refused to be quoted, but he is a 'happy writer.'
Let's agree that any book targeting Kenyan schools (around 8m and 2m in primary and secondary respectively) must be printed in the millions. At a quarter of the figure (Sh2.5 million), any author earning 10 per cent on 2.5 million books at Sh450 should carry home a hundred elephants of money (over Sh100 million). To tell me that you are a 'happy writer' because you take home close to Sh1 million (from 30 texts) is to remind me of how blissful ignorance can sometimes be.
We didn't know that publishing was a total business act until our publishers began saying so, and I these days agree with them. What dishonest business is this, where ineptitude and ember-red greed don't let you honour financial obligations to your chief creditors – the writer?
I have severally asked exactly where Kenyan publishers ferry copies of books. It has been suggested that we manage to print books without ISBN numbers, to circumvent the Kenya Revenue Authority, and swim in money behind the author's back. I don't know how true. But I am certain that you cannot print a book, lose over 70 per cent of the copies, and remain in business. The question I ask is: which Kenyan government will rein in on the publishing genocide which slaughters Kenyan art?