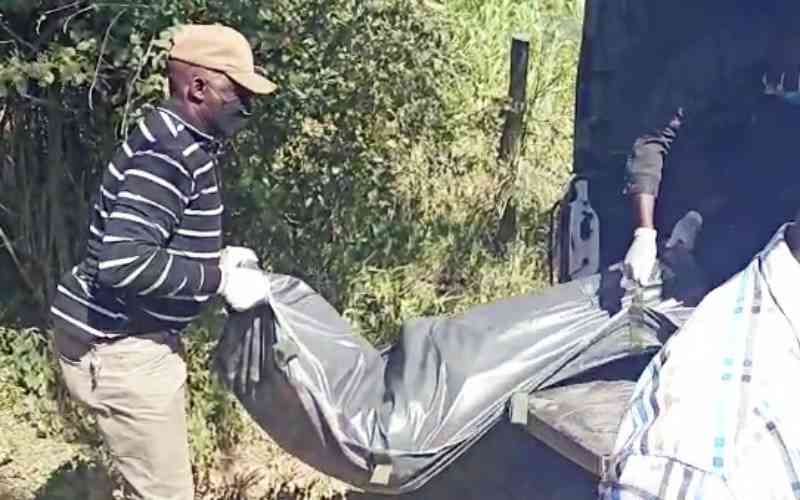 Two bodies were on Wednesday morning found dumped 400 metres apart in Barut, Nakuru Town West Sub-County.
The first victim, a woman, had been beheaded while the second one, a man, had been strangled, police said.
The woman's body was naked, and had been dumped at the Barut sand mines.
Nakuru County Police Commander Peter Mwanzo said investigations into the two murders have commenced.
He identified the male victim as 48-year-old Geoffrey Bett, a resident of Barut area. His body was found in a farm, 400 metres from that of the other victim.
"We are yet to establish the identity of the second victim, a middle-aged woman," said Mwanzo.
The county police boss said they did not manage to trace the female victim's severed head.
Gilbert Sang, the brother of Geoffrey Bett, one of the victims, told The Standard that the deceased had gone missing earlier this week only to be found dead on Wednesday morning, July 13 by school-going children.
It is unclear whether the two victims were killed by the same assailant(s).
Bodies of the victims were taken to Nakuru Municipal Mortuary.