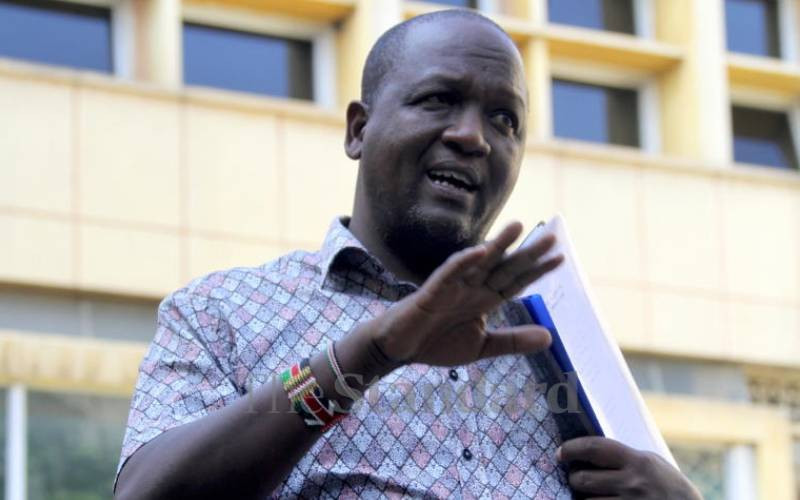 Tiaty MP William Kamket yesterday opposed the prosecution's application to withdraw an incitement case against him.
Through his lawyer Kipkoech Ng'etich, Mr Kamket said they were ready to proceed with the case.
However, the prosecutor Maureen Wambui indicated that she was not ready to proceed with the case due to lack of witnesses.
She urged the court to withdraw the case as per Section 87(a), Criminal Procedure Code(CPC), which allows police to re-arrest a suspect once new evidence is found.
Ms Wambui informed the court that some of the crucial and key witnesses could not be traced, referring to a letter written by DCIO Laikipia West on June 7.
But Mr Ng'etich opposed the application for adjournment of the case by the prosecution, stating that Section 87 (a) was a withdrawal with no room for re-arrest. "The case was confirmed ready for hearing. The accused was charged with the investigation of the ODPP. Allowing the application will lead the police and ODPP to re-arrest the accused," Mr Ng'etich said.
Mr Ng'etich said no public interest was served when a Kenyan was arrested, detained, then the same agencies involved end up claiming not to have witnesses. "We are not told why the police are not here. Where is the chief? I urge the court, in the absence of evidence, to look into Article 157. The accused has faithfully come to court," he noted.
The lawyer advised the court to dismiss the case under Section 202 and acquit the accused under Section 210 of CPC. He told Chief Magistrate Edna Nyaloti not to allow the DPP to use the court as a theatre of the absurd.
On July 16, 2021, the MP is said to have uttered words allegedly to promote feelings of hatred between different communities in Ol-Muran area. A court document dated June 7, written by DCIO Laikipia West, indicates that witnesses were bonded to appear and testify. But they have met resistance giving various reasons.
The court will deliver the ruling on June 27.