The debate on questionable university degrees has sucked in two government institutions, and could jeopardise the verification of academic papers.
The Commission for University Education (CUE) and Kenya National Qualifications Authority (KNQA) are now entangled in a row over who holds legitimate powers to authenticate academic papers.
This comes months after the CUE started validating the academic papers of candidates eyeing different elective positions.
But KNQA Chief Executive Officer Juma Mukhwana now says their mandate was "intentionally hijacked by politicians and government agencies".
"It is sad that people with fake qualifications are teaming up with some of these government institutions to frustrate the work of the KNQA," said Dr Mukhwana
He argued that the CUE can only confirm whether a university is accredited, and whether a candidate's academic credentials are valid.
"The KNQA, on the other hand, has and is still enriching the database of all qualifications in the country from university to PhD," said Dr Mukhwana, adding that credentials can be verified from an existing database.
But CUE chairman Chacha Nyaigotti-Chacha said: "This exercise we are undertaking was not focusing on fake degrees, but about recognition. If they also recognise for IEBC then the law must be defective. But to the best of my knowledge that is not their responsibility. I don't think they have the responsibility."
On Senator Johnson Sakaja's failure to appear before the CUE to present proof that he completed his Bachelor of Science in Management degree at Team University in Uganda, Prof Nyaigotti-Chacha said: "He never came to see us since we requested that he comes. But we are still dealing with the matter and we are continuing with it."
In January the National Assembly through the Public Investments Committee (PIC) stopped KNQA from verifying certification of local and foreign academic credentials, stating that the mandate was not approved by lawmakers.
The regulations were published in a gazette notice of 2019 by Education Cabinet Secretary George Magoha but were never tabled in Parliament.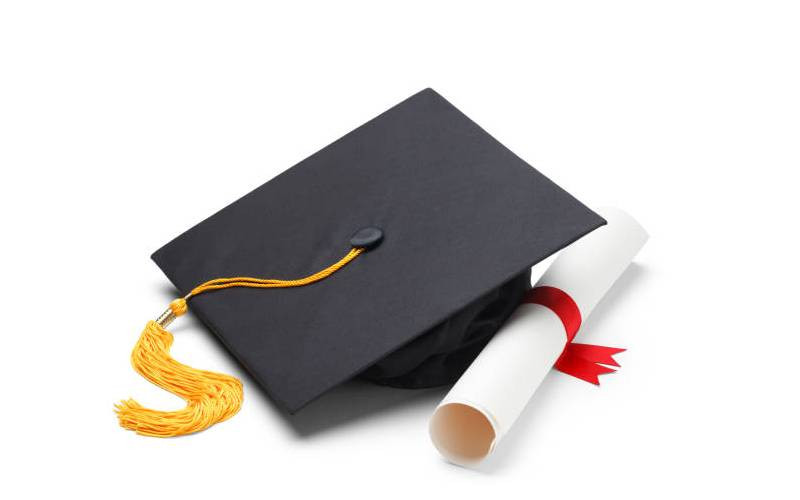 Despite the decision by Parliament, Dr Mukhwana said there was a plot to remove powers from the authority and end up with a "qualifications authority that has no authority over qualifications."
According to the Universities Act No. 42 of 2012, which spells out the CUE's functions, none specifically touches on the commission's duty to validate the academic credentials of persons contesting for elective office.
Similarly, a look into KNQA's functions as per KNQF Act, 2014, also fails to specifically outline the said function, but the authority is required to develop a framework for the development of an accreditation system on qualifications and also maintain a national database of national qualifications.
"The law grants us the power to establish such a database. We have also set standards called level descriptors for all levels of qualifications upon which one can measure if a certificate is valid or not," said Dr Mukhwana.
But Prof Nyaigotti-Chacha is on record stating that the CUE is the only recognised institution with the mandate to certify foreign degrees.
As the tussle over who validates academic credentials continues, Sakaja defended his failure to appear before CUE saying that he had not received any letter from the commission.
Prof Nyaigotti-Chacha, however, said the senator was misleading the public, adding that the United Democratic Alliance Nairobi governor hopeful was contacted through WhatsApp messages, phone calls, text messages and a formal letter sent, received and duly signed at the Senate offices in Nairobi.