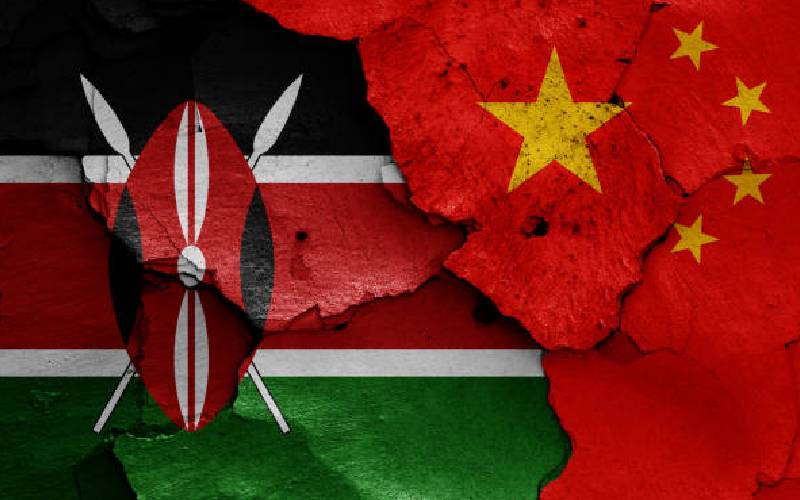 BBC Africa Eye has released a video depicting the extent of some Chinese nationals' disdain for Africans. In the video taken in Malawi, an adult Chinese man instructs innocent kids to recite racist slur - insulting themselves - in the Chinese language. The videos are then sold in China.
Closer home, a Chinese restaurant in Nairobi raised hackles in 2015 after it barred black people from accessing its premises. The resultant public uproar led to the closure of the restaurant. In 2018, a Nakuru-based Chinese businessman had the temerity to hurl racist slur at President Uhuru Kenyatta.
The same year, there were allegations of Chinese racial discrimination against Kenyan SGR workers after a video detailing mistreatment was leaked. The Kenyans complained they were not allowed to share laptops, tables, toilets or vans with their Chinese colleagues.
Besides, they complained that they worked long hours for lower pay than their Chinese counterparts. In February 2020, a leaked video showed a Chinese Restaurant manager whipping a Kenyan man who had reported late for work. In some of these cases, however, the culprits were deported instead of being tried by Kenyan courts.
That is unacceptable. China is our development partner, but its citizens in Africa must be guided by the laws of their host countries. In Kenya, for instance, our laws emphasise zero tolerance to discrimination and segregation. Any foreigner who does not respect our sovereignty and abuses Africans must face the full wrath of the law, not deportation. We must stop treating Chinese monsters with kid gloves.
Racist and dehumanising treatment have no place in today's world. Africans might be poor, but we hold our heads high. What separates us and the Chinese is the colour of our skins and geographical locations.
African governments must stamp their feet down and say no to such misconduct. Any allegations of racism must never be blushed aside - they must be fully. The law must be applied mercilessly on those found culpable. Failure to do so will only embolden more barbaric racial bigots from the Orient.